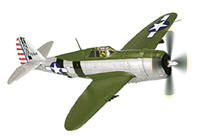 The 34th Fighter Squadron was activated at Seymour Johnson Field, N.C., October 15, 1944, and moved to Bluethenthal Field, NC., a month later. The squadron served in the final stages of World War II flying the P-47 Thunderbolt. It saw limited combat operations in the Western Pacific from May 1945 to August 14, 1946, while it was stationed in the Ryukyu Islands, first on le Shima and later Okinawa.

P-47 Thunderbolt Models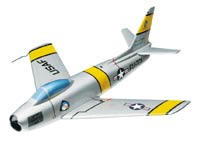 The 34th FS was inactivated October 15, 1946, following the war and was redesignated the 34th Fighter-Day Squadron prior to its reactivation, November 1954, at George Air Force Base, California. It was part of the 413th Fighter-Day Wing and was equipped with the
F-86 Sabre Jet Models.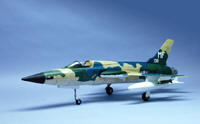 On May 2, 1966, the 34th FS was again activated and assigned to Pacific Air Forces. The squadron was part of the 41st Air Division, Yokota Air Base, Japan. At this time, to the best of our knowledge the 34th flew the F105 Thunderchief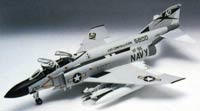 Greetings!
On your webpage there is a glaring omission in your list of aircraft that the 34th TFS Flew. The
F-4 Phantom II was the primary aircraft that the squadron flew at Korat AB, Thailand from late 1969 through 1975. It was in 1975 that the squadron moved from Korat to Hill AFB where it flew F4Ds. 'Just wanted to help you out. Take care!
Respectfully Submitted,
Capt. Scott A. Barker, USAF
F-4 Phantom II Models
In November 1979, the 34th TFS became the first fighter squadron to be fully equipped with the F-16 Fighting Falcon. For the next several years, the squadron conducted initial qualification training for pilots from around the world, including those from Belgium, Denmark, the Netherlands, Israel and Norway. When Iraq invaded Kuwait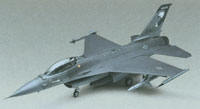 August 1990, the 34th found themselves backing up the front-line forces of the 388th TFW (Provisional) in Southwest Asia for Operation Desert Storm. The squadron flew their desert missions
Torrejon Air Base, Spain.

After the Gulf War, the Rams got their chance to deploy to the desert. The 34th was the first 388th Fighter Wing squadron to deploy to Southwest Asia in support of Operation Southern Watch.

In October 1991, the squadron was redesignated the 34th Fighter Squadron as part of a command-level Realignment. Since 1991, the 34th FS has deployed to Southwest Asia a total of five times.

June 25, 1996, after being in Southwest Asia only 10 days into their fifth trip, tragedy struck the Khobar Towers housing compound where coalition forces lived. A terrorist bomb, which injured more than 300 airmen, rocked the living area, killing 19 airmen. Although some Rams were injured, none were killed in the attack. This mission was the longest and most hostile peacetime deployment for a 388th FW squadron

In December 1998, while deployed to Al Jaber Air Base Kuwait, in support of Operation Southern Watch, the squadron flew 23 combat missions 17-19 December, in support of Operation Desert Fox. The squadron is equipped with the Block 40, LANTIRN-capable F-16C and enjoys a worldwide mobility posture, which allows it to go anywhere, anytime, in defense of freedom. Military decorations for the 34th FS include eight Air Force Outstanding Unit awards with combat "valor" devices, the Republic of Vietnam Gallantry Cross with Palm, 15 campaign streamers for Southeast Asia duty and one presidential unit citation. F-16 Fighting Falcon Models
34th Fighter Squadron Highlights
November 79 First unit to become fully equipped with the F-16 Fighting Falcon
November 1989 First squadron to complete conversion to the F-16, Block 40 aircraft
February 1990 Deployed the F-16C for the first time sending approximately 20 aircraft and 250 personnel to George Air Force Base, California, for Coronet Weasel training with F-4 Wild Weasels
July 1990 First unit to fly an F-16C LANTIRN training
November 1991 First unit to use the Combat Edge positive pressure breathing system
December 1991 First 388th Fighter Wing unit to deploy to King Abdul Aziz Royal Saudi Air Base, Dhahran, Saudi Arabia, in support of Operation Southern Watch
July 1995 First unit in history of Combat Archer to have all missiles hit their intended targets
June-October 1996 Deployed to Southwest Asia for Operation Southern Watch which became the longest time a wing squadron was deployed during peacetime and one of the most hostile deployments when all members of the unit survived the bombing of Khobar Towers
July 1997 Participated in first no-notice Air Expeditionary Force (AEF) deployment concept. Deployed to Eileson, Alaska for participation in first ever Cope Thunder exercise.
December 1998 While supporting Operation Southern Watch, Operation Desert Fox engaged. Squadron flew 23 combat missions in three nights of bombing. On first bombing night 15 of 16 targets destroyed and 100% of all bombs guided and functioned.