B-24 Liberator, "I Walk Alone"
ECM capable B-24J-1-DT, 42-51226, 8th AF, 482nd BG, 36th RCM Sq., attached 100th Group RAF.
Shot down by 425th NFS P-61 on 10 November 1944, Tincourt-Boucly, France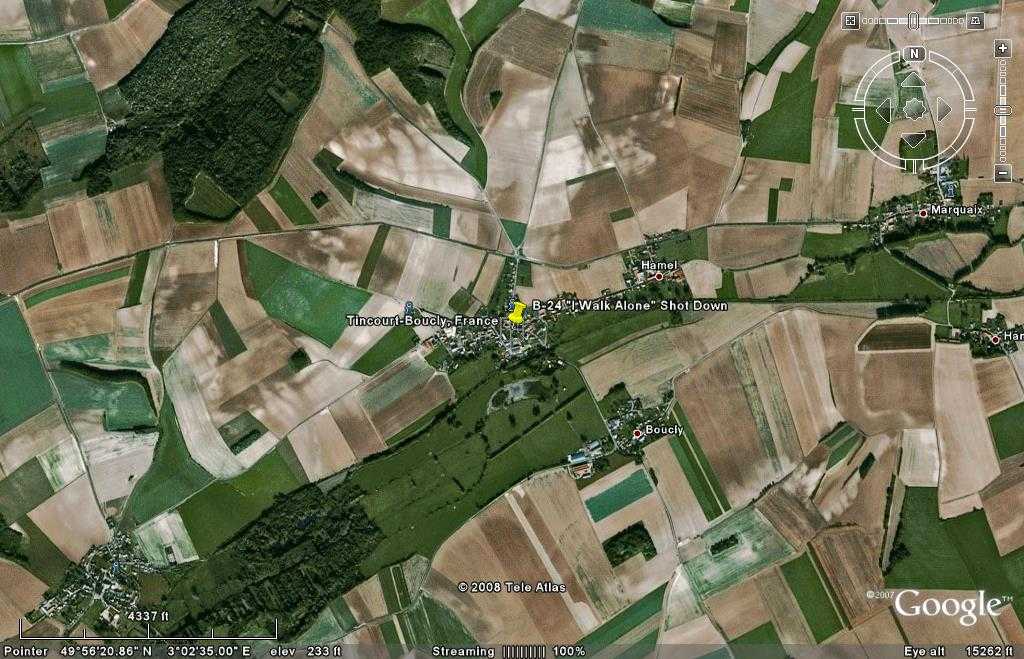 A Close-up View of the Crash Site for "I Walk Alone"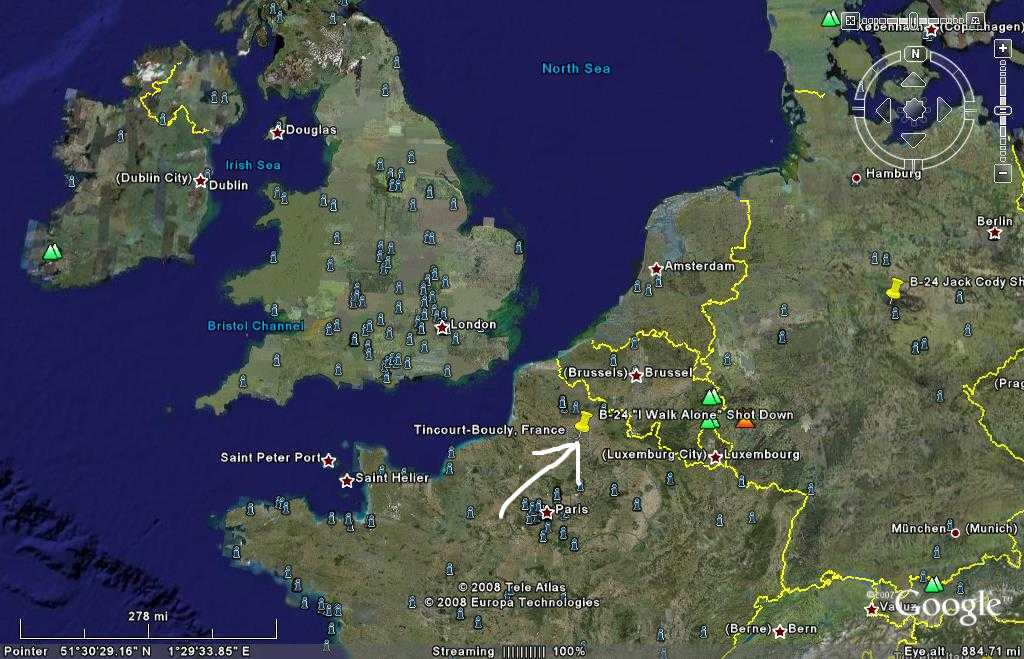 Crash Site for the B-24 Liberator "I Walk Alone" 10 Nov. 1944
B-24 Liberator Movies B-24 Liberator Aviation Art
B-24 Liberator Models B-24 Liberator Books
A Poem called Choices sent to me from my friend Blaire
The answers to our future are the choices of our past
Some wading through life others just living too fast
You can believe in fate are you surrounded by love
Or are you driven by hate and there may come a time when you are forced to choose
Between nothing to gain and everything to lose
You can turn to your faith but you can expect a miracle
When times get too tough you can search for the truth
Or you can settle for lies but stand your ground with no fear in your eyes
When it comes to my future I believe in life after death
So I will feel no remorse when I take my last breath
By John Gillespie Magee, Jr.
Oh, I Have slipped the surly bonds of earth
And danced the skies on laughter-silvered wings;
Sunward I've climbed, and joined the tumbling mirth
of sun-split clouds ~ and done a hundred things
you have not dreamed of ~ wheeled and soared and swung.
High in the sunlit silence. Hov'ring there,
I've chased the shouting wind along, and flung
my eager craft through the footless halls of air.
Up, up the long, delirious, burning blue
I've topped the windswept heights with easy grace
where never lark, nor even eagle flew.
And, while with silent, lifting mind I've trod
The high untrespassed sanctity of space,
Put out my hand, and touched the face of
God.
John McGee, aged 19yrs.
Canadian Fighter Pilot
Killed in combat. Battle of Britain 1940
Click Here for North Pole Global Warming
Click Here's another Book Review about a B-24 Pilot in WW2, Jessie Pettey,
One More Mission, A Journey from Childhood to War.
Click Here to go to the
YellowAirplane Online Museum
Veterans, Read This
Go to Yellow Airplane's own Online Museum