www.YellowAirplane.com

The Alaska Railroad N & O Scale Electric Trains, Alaskan Toy Electric Train Sets.

You are in the
Alaska Railroad Electric Train Set section,
of the N Scale Model Railroad Department,
in the YellowAirplane store.

BIG DISCOUNTS on selected items.

N Scale Model Railroad Electric Train Sets of the Alaska Railroad. Detailed Engines and Railroad Cars makes your model Trains look like the real railway with Alaska on the tracks. Toy trains, passenger trains, old trains and railroad ties give you the feel of the crazy train in your grope.
The Alaska Railroad Electric Trains, N Scale Model Electric Train Sets, Railroad Cars, Diesel Engine Locomotives, Steam Locomotive Engines.
Christmas Cards and Trains
Railroad Calendars
Survival Equipment - Survival Supplies

Alaska Railroad
N&O Scale Model Electric Trains.

McKinley Explorer Train Set, N Scale.
Alaska Railroad - N scale

This N scale set has everything you need to "explore Alaska by rail." It features powered and un-powered F9A units, three dome cars, a 34"x 24" oval of E-Z track, a power pack, an illustrated instructional manual, authentic Alaska Railroad markings and a lifetime limited warranty.


GP40 Diesel Locomotive, N Scale.
N Scale - Alaska Railroad
This N scale locomotive features a powerful motor, eight-wheel drive, a die cast chassis, a working headlight, finely cast body details and trucks, Alaska Railroad markings, a lifetime limited warranty and more.


Budd Rail Diesel Car - O Gauge.

Alaska Railroad.

Built by Budd between 1949 and 1962, the Rail Diesel Car (RDC) was developed to replace conventional steam and diesel locomotive-powered passenger trains with an economical one-unit railcar.
This O gauge Ready Made Trains model of one such RDC features two powerful motors and electronic reverse for bi-directional operation, operating head and marker lights and a flashing roof beacon, a detailed cab interior with working lights and an engineer figure, tinted windows and metal handrails, magnetically operated knuckle couplers, and more. Measures 13" long and arrives ready to run.

/Travel/Discount_Travel_Alaska.htm"> Travel
/Insurance/A1-Discount_Insurance.htm"> Insurance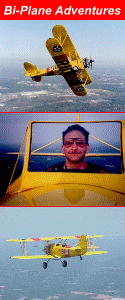 The Alaska Railroad Electric Trains, Railroad art prints, train gifts, dvd movies, ho scale train sets, n scail trains, o scale trains.
Railroad Calendars.
Click Here for Survival Equipment - Survival Supplies


Veterans click here
Models_Trains/The_Alaska_Railroad_n_Scale_Train_Sets
Copyright Dates: