Prepare for takeoff!
Despite the bright wing lights, we could see no more than thirty feet ahead of us, but with the confidence of youth and faith that our instruments would guide us, we pushed the throttles forward and began rolling down the runway gathering momentum. I could barely As our B-24 flew toward an unknown destiny and Dave opened the orders, an event was taking place in Germany that almost made our orders invalid and our participation in the war unnecessary. A group of high-ranking German officers had determined that getting rid of Hitler offered the last remaining chance to end the war before Germany would be forced into a disgraceful surrender.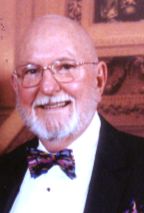 From Tonopah, the author wrote, he and his crew were ordered to fly a new B-24 that would later be christened THE SHADY LADY, from San Francisco, by way of New Foundland, the Azores, Marrakech, Morocco and Tunis to the 461st Bombardment Group located at Torretta Field near Cerignola, Italy. From his memory and notes, he describes in detail his 35 bombing missions over Northern Italy, Austria, Germany, Yugoslavia, Hungary, Romania, Greece, and France. During these missions, he survived severe damage to his aircraft from anti-aircraft shells and German fighter airplanes for which he was awarded a DISTINGUISHED FLYING CROSS and four AIR MEDALS.