Go To Yellow Airplane Home
Air Shows
From Barnstormers
to the Blue Angels
Lots of Blue Angels Stuff Here
Here to Buy Air Shows :
From Barnstormers to Blue Angels
(First Books)
by Elizabeth Van Steenwyk
F-18 Hornet Books
F-18 Hornet Movies
F-18 Models

Airplane Books * Airplane Movies * Airplane Models
Camaros for Sale * Aircraft Calendars * Jet Fighter Models
Reviews
Most of this book deals with early airplane pioneers and their races and endurance records. The final chapter discusses post-WWII air shows such as the British Red Arrows, the Canadian Snowbirds, and the American Blue Angels. The emphasis of this straightforwardly written narrative is on the entertainment value and charity fund-raising activities of the shows. Black-and-white and color photos are included. Bib., glos., ind. Copyright © 1999 The Horn Book, Inc. All rights reserved.
Lots of Blue Angels Stuff Here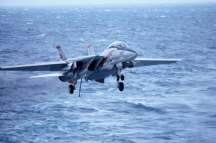 Photos by C. Jeff Dyrek
Veterans Read This

Avitop.com Aviation banner exchange - Join now!