Write to the Webmaster
Click Here are some guidelines and info to Write to the Webmaster at YellowAirplane.com

If you have product problems, here

I don't want to sound harsh but I receive 200+ emails per day, So Please,
1. Do not send any Jokes
2. I only open letters that have a subject
3. I only open attachments that are .JPG or .GIF (Virus Protection reasons)
4. I only return email to those who put their name on their letter
5. If you use foul language, of any type, I will not return your letter and will block your address
Because of the large amount of Spam that I receive daily
sometimes I accidentally lose your letters, so if I don't return your email in one week,
Please write back.
Thank you
C. Jeff Dyrek, webmaster
..
Look Below for YellowAirplane.com's directory
Aviation Books Aviation Movies Airplane Models Airplane Tools

Visit the Yellow Airplane Museum
New 2002 North Pole Exhibit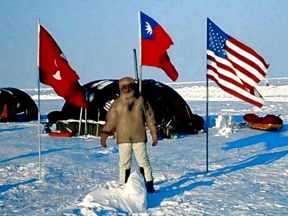 How about taking the most fantastic Vacation
to the Last Frontier on Earth
Click Here to find out how
Or

Try Some Air Combat
where you really fly the aircraft
and battle a friend flying another airplane

Or