EAA, Chapter 350,
Young Eagles Day, 6-3-2000
Monmouth, IL.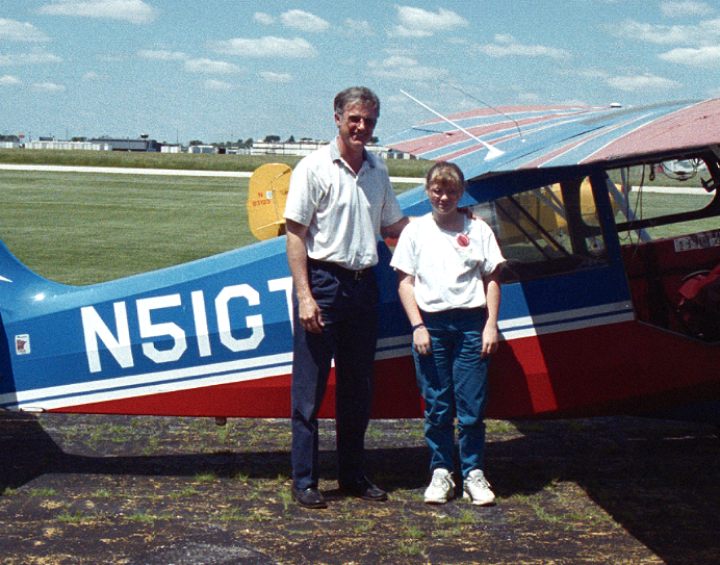 Today is the big day, Young Eagles day. This is Stephanie's third time in the air. She cannot become a Young Eagle again but she has always worked real hard and Dennis gave her a flight anyway. This plane is a Citabria which is a fully aerobatic aircraft.
How can you get a free airplane ride. Just click on the following EAA link, Click on your state, Select the nearest EAA Chapter to you and give them a call. I've given many kids free airplane rides myself. You can click here or follow the right arrow below to see what really happens and see kids that have already taken a free airplane ride.