EAA, Chapter 350,
Young Eagles Day, 6-3-2000
Monmouth, IL.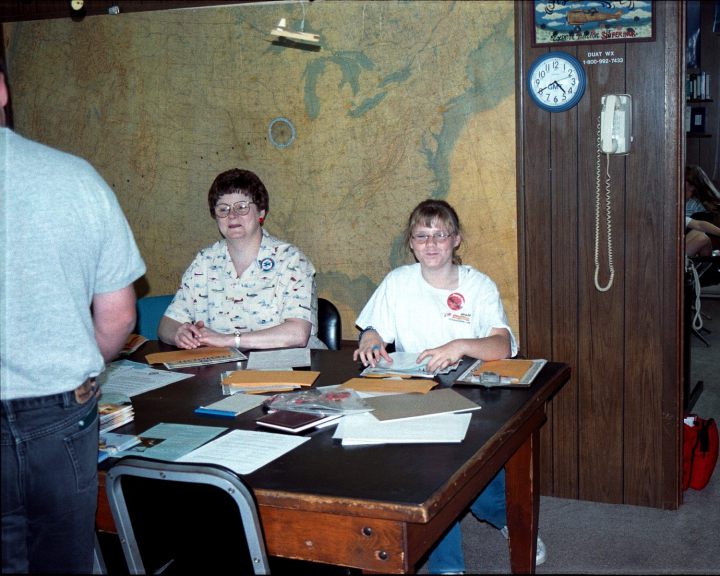 Ok, Steff has finished her Young Eagles ride and now it's time to work. On the left is Kathy and Steff is on the right. Their jobs are to sign up all of the incoming Young Eagles and make sure all of the paperwork is complete. This is business part of Stephanies Y-I-BET training.

How can you get a free airplane ride. Just click on the following EAA link, Click on your state, Select the nearest EAA Chapter to you and give them a call. I've given many kids free airplane rides myself. You can click here or follow the right arrow below to see what really happens and see kids that have already taken a free airplane ride.