www.YellowAirplane.com
F-4 Phantom
by
Inaki Martinez Ruiz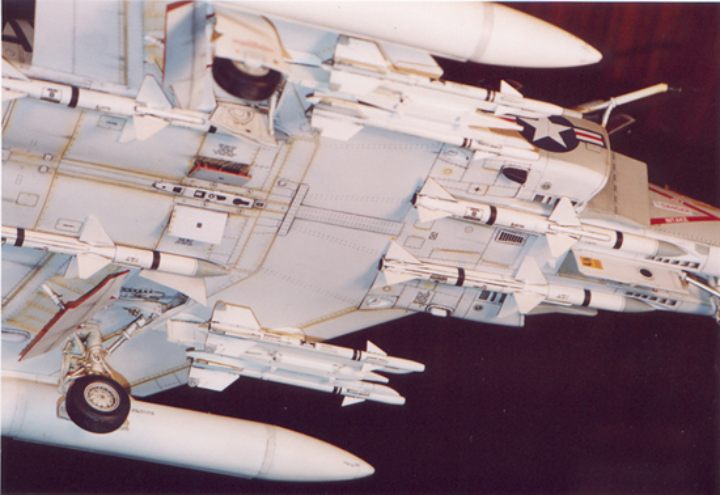 Look at the incedible detail in this model. This is from a combination of the fine models from Tamiya and the skillful hand of Inaki. The detail of the bottom of this F4 and the missiles looks absolutely real.
This Plane is from Tamiya at 1/32 scale. It has die-cast metal landing gear struts. Wingspan 368mm and fusselage 555mm. There were two more versions : from VF-96 "Fighting Falncons" ( VietNam´s Ace Ralph Cunningan´s bird) and VMFA-451 "Warlords". It has no bombs, only Sparrows and Sidewinders.
Our money is the Peseta and it cost about 20.000 Pestetas ( 130.oo ). It is expensive. It took me about two months to build this model
Inaki
F-4 Phantom Books
F-4 Phantom Videos
F-4 Phantom Models
Here to See the Master Model Builders Exhibit Page
/WebSite/MISC/Inaki/Inaki_2.html|7967"