Visiting the Air National Guard
183rd Fighter Squadron, 6-12-2000
Springfield, IL.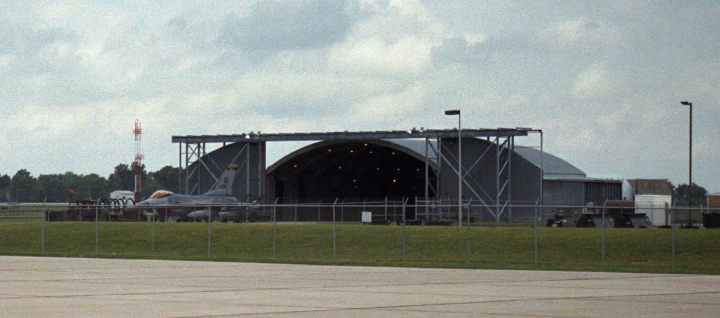 This is the Hush House.

The Hush House is where the jets are taken to be run up to full power for special ground testing. It is necessary to run the engines in an enclosed area to prevent the extreme noise from disturbing the surrounding neighborhoods. A jet engine operated at full thrust is very loud.

Captain Neely told us that when this building is operated in the winter, some snow leaks into its interior and makes the air a beautiful white. I didn't go further into this because there was so much information being covered, but it would be interesting to see this operation in action.