Visiting the Air National Guard
183rd Fighter Squadron, 6-12-2000
Springfield, IL.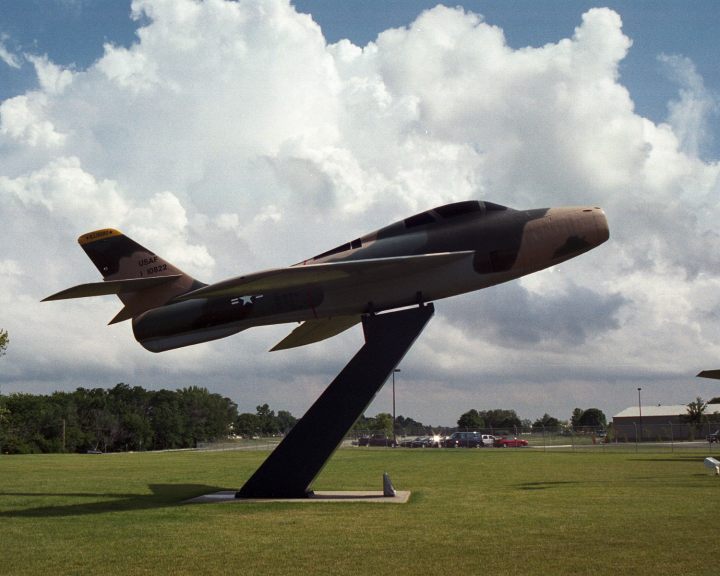 F-84 Thunderjet located at Springfield, Illinois airport at the front gate of the Air National Guard Base.
This is the first real F-84 that I have ever seen. This is a beautiful example. One of the kids said that this her favorite airplane of the three located at the front gate. I like the Phantom myself.
The kids have seen a lot today and everyone was overheated and exhausted, but no one was bored. We had a great time and learned a lot. These are the aircraft that were used to defend our country and keep us a free nation, and the Air National Guard is there to keep it that way. This is one thing that I wanted the kids to see. The other thing that I wanted them to see is that there really is hope for their future and the Air National Guard is a great place to start with many varied jobs to fill all of their interest.