EAA, Chapter 350,
Young Eagles Day, 6-3-2000
Monmouth, IL.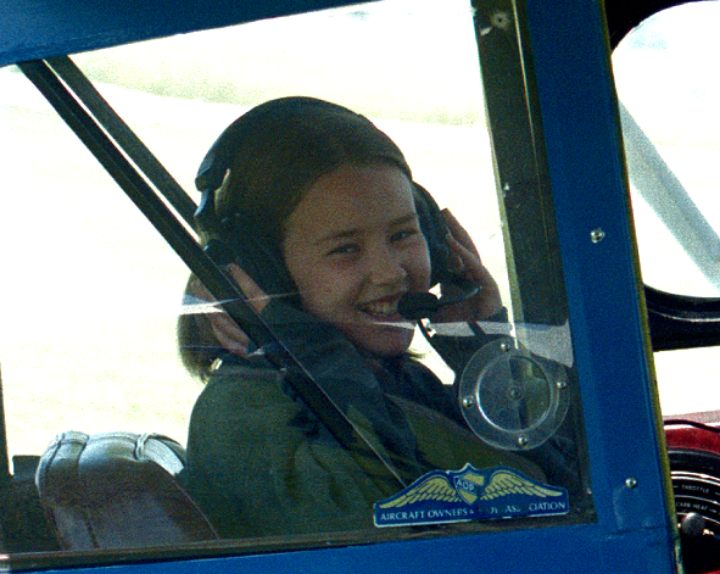 You can't beat this picture. Libby's smile is worth all the gold in the world. This is an exciting moment, the engine is running and the plane vibrates giving Libby the first part of the thrill of flight.
Libby is from the Bushnell housing project. I've watched the kids here for four years now and believe me without a program like the Y-I-BET and the EAA Young Eagles these kids never have a chance to do anything. I'm not going to tell you about Libby's situation but most of these kids don't know where their dads are and many of them don't even know who their dads are. The ones who have a dad at home, many times just hear a drunk or doper yelling at them. They can always watch TV, that's good for the kids, isn't it? Watch a cartoon called PJ's then answer that question.