EAA, Chapter 350,
Young Eagles Day, 6-3-2000
Monmouth, IL.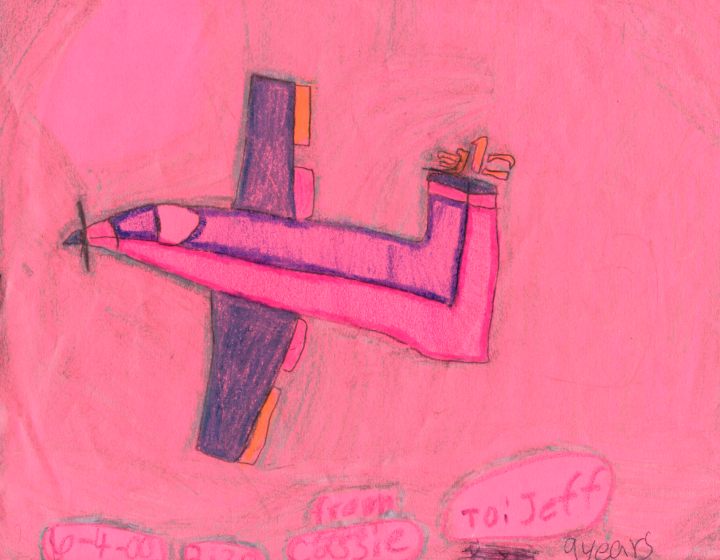 After her first airplane flight, the Young Eagle, Cassie drew me a picture. She copied it from a Sport Aviation magazine.
You can see the influence that this Young Eagle flight has made. Cassie studied about the airplane parts, we all watched an airplane movie the day before the flight and now she took the time to draw an airplane.
This has left an imprint on her brain that will last forever. It also created a positive diversion from the regular housing project drug and sex talk that these kids usually engage in.
Learning about airplanes is not only fun it can actually create a future for our kids.