EAA, Chapter 350,
Young Eagles Day, 6-3-2000
Monmouth, IL.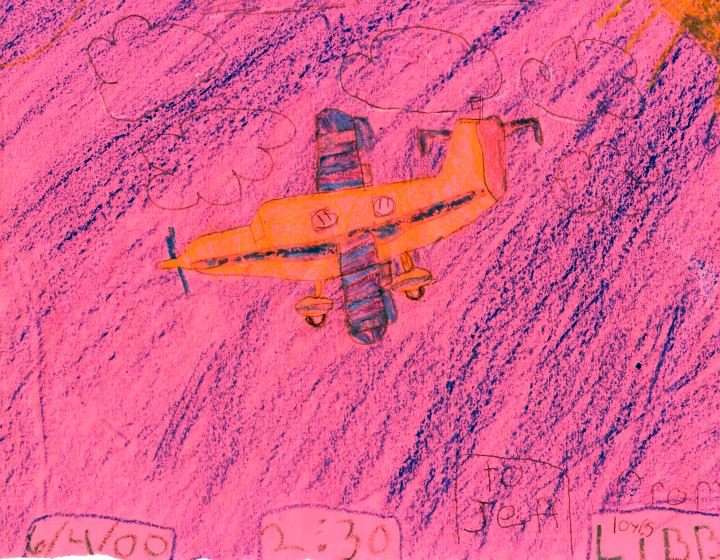 Click Here's another picture drawn by the Young Eagle, Libby.
When I meet a new kid I usually ask them what they want to do when they grow up. Most of them just shrug their shoulders and say, "I don't know." When I asked Libby what she wanted to do she replied, "I want to be an Air Force Pilot." This is very interesting because neither of her parents or her any of her friends have ever been involved in the military or aviation. Something influenced her, I don't know what it was. But, the point is, something did influence her to think about becoming a pilot. This is why we must work as hard as we can to give a positive diversion for our countries kids. Diversion from the not so positive, sadistic, perverted, primetime programs that the kids usually watch. If we want our countries future to be good, we must help the kids see that there really are fun exciting things to do and we must guide them, on a daily basis, to become everything that they dream about.
It's very important to ask our kids, on a regular basis, what they want to be when they grow up. This helps them think of what they want to do and helps them prepare for their future.