EAA, Chapter 350,
Young Eagles Day, 6-3-2000, Continues with a visit to
The Lamoine Ramblers Motorcycle Club at
Macomb, Illinois.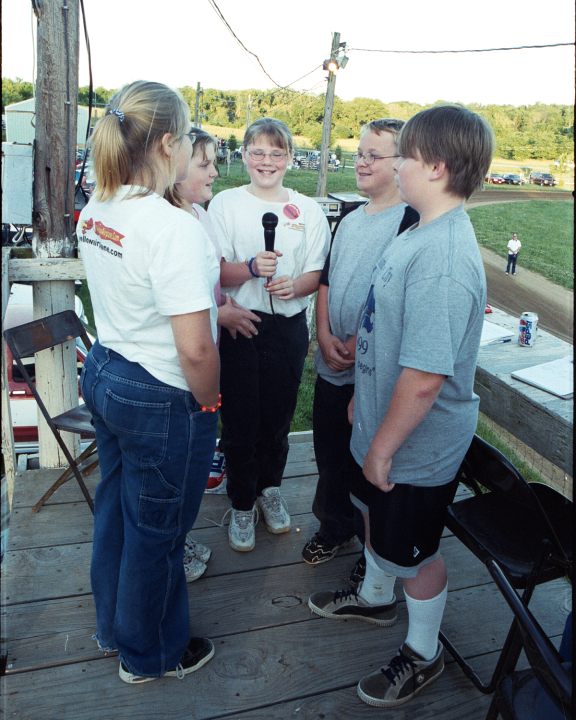 From left to right: Tabby, Sklyer, Steff, Evan, Steve
We worked at the Young Eagles program all day but our job wasn't done. The Y-I-BET kids went to the Lamoine Ramblers Motorcycle club for the flat track races. Here they say the Pledge of Allegiance and sing our National Anthem. Steff has been the MC for this part of the event for two years now and she's getting pretty good at using the microphone.
With the Y-I-BET program we keep the kids busy doing exciting things that can be of use to them in the future. We try to allow them every opportunity to do their best and to experience new things. This is Y-I-BET on the Youth of America.
Click here to see how you can help.