Having Foreign College kids visit local grade schools and family get togethers. A way to teach kids about people from other lands.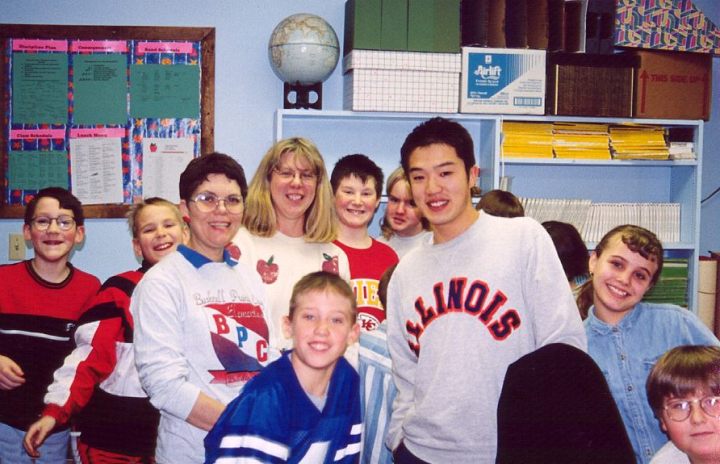 Adults from left to right are Mrs. Bloom, Mrs. Holland and Nao Miyasaka, Kids from left to right are Brendon, Mat, Andy, Eric, Jessie, Ashley, Richard
After Nao finished talking, we showed the class some pictures of Japan that were from my old Navy days. In these pictures were the Bullet train, the JNR Line (Japanese National Railway), downtown Tokyo, Kamakura and the great 42 foot bronze Buddha.
Kamakura is a town located in central Japan on the island of Honshu. It has eighty shrines and the famous 42 foot Buddha