Click Here's her whole winter clothing outfit of winter clothing which is designed as ski clothing and snowmobile clothing.
Click on the link below to order any of Merete's clothing for your own needs.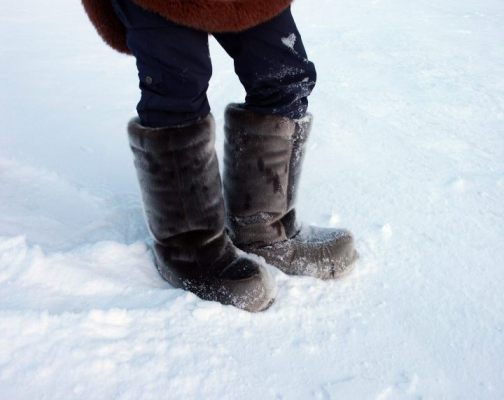 Winter boots at their best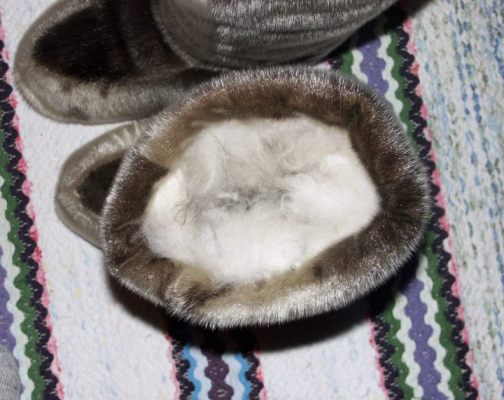 These winter clothing boots are filled with long hair wool fro comfort and warmth.
Order your boots below, just write to Merete.
From the Webmaster: These are some beautiful clothes made in native style by Merete. She has studied the native clothing for many years before she started the business in Longyearbyen on the Svalbard Island group located far north of the most northern tip of Norway's mainland. The clothes are made of various animal furs from seal to arctic fox giving them both the function of maximum warmth and beautiful styling.
You can contact Merete at this Email address for more information or to purchase your custom made clothes. Click here to write to Merete