Ski Gloves, Ski Mittens, Native Boots, Handmade in Longyearbyen, Norway

North Pole Expedition 2003

Ski Gloves or Ski Mittens, however you put it, these native style gloves are the warmest you can find anywhere
This exhibit was posted on 5-29-2003
Please Note: The background on this page is an aerial photo of the sea ice near the island of Svalbard, Norway
Merete Storo Native Arctic Clothing Page 8

Go to Page One

Go To the Next Page in this Exhibit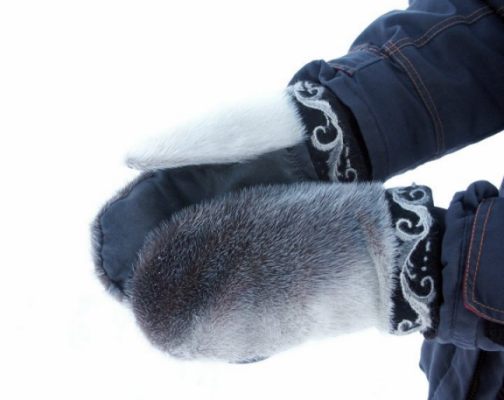 Photo by C. Jeff Dyrek
Ski gloves like this are a fantastic addition to your warm clothing needs. These are designed after native clothing with the added benefit of machine stitching to ensure an accurate fit and durability. Merete puts a lot of effort into making her gloves and then puts even more effort into using her snowmobile to test the effectiveness of her work.
Click on the link below to order any of Merete's clothing for your own needs.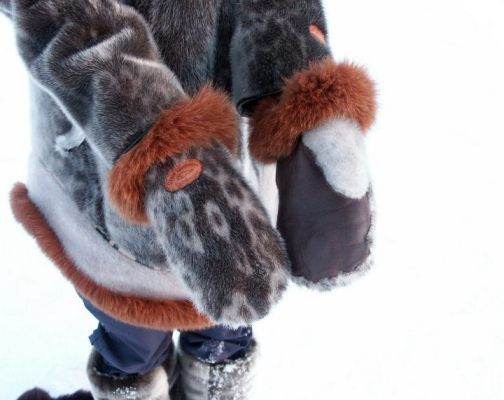 These gloves are fantastic for warmth and no other gloves can compare when the cold gets real cold. Even with the windchills that you would find on a snowmobile at 79 degrees north Latitude, these gloves keep your hands warm. Merete has a big backlog of customers that want her gloves so get on the list yourself at the link below.


Order your gloves below, just write to Merete below

From the Webmaster: These are some beautiful clothes made in native style by Merete. She has studied the native clothing for many years before she started the business in Longyearbyen on the Svalbard Island group located far north of the most northern tip of Norway's mainland. The clothes are made of various animal furs from seal to arctic fox giving them both the function of maximum warmth and beautiful styling.

You can contact Merete at this Email address for more information or to purchase your custom made clothes. Click here to write to Merete


Click Here to go to the North Pole Expedition 2005 Exhibit.


Click Here to go to the North Pole Expedition 2002 Exhibit.
Click Here to go to the North Pole Expedition 2001 Exhibit

Click Here to go to the Main Adventure Exhibit Index.
Click Here to go to the Yellow Airplane Museums Main Index.
Click Here to see other incredible adventures you can take.

Click Here to go to a list of Airplane Museums in the United States.

/North_Pole_2003/Merete_Native_Clothing_8.html|37636"