Y-I-BET on the Youth of America, kids take a close up look at the Air Force crash truck
Captain Neely is talking about the Air Force fire trucks operation.
Y-I-BET
On the Youth of America
Youth Innovative Business Environment Training
Teaching Our Kids by Exposing Them to the Right Stuff.
Visiting the Air National Guard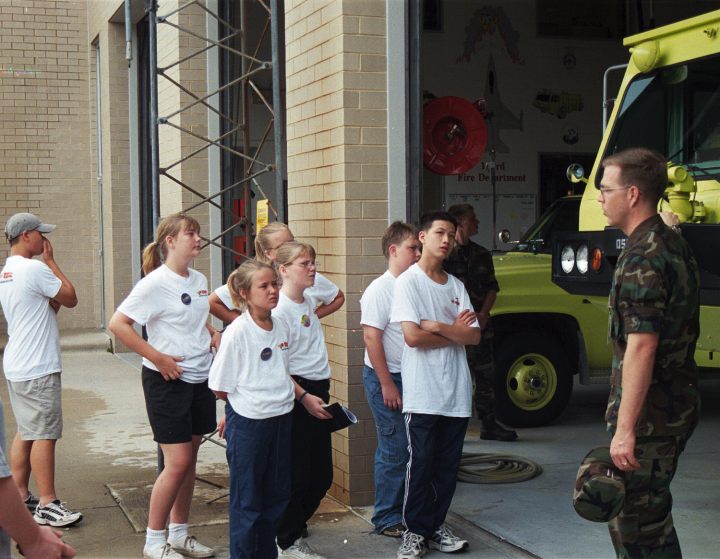 183rd Fighter Squadron, 6-12-2000
Springfield, IL.

The kids have a strong interest in the Crash Truck lecture.

Captain Neely gives the kids a detailed explanation of the Crash Truck operation and explains how they are different than the trucks used by local fire departments.
Click on Picture for Close-up View
Go to the YellowAirplane Online Museum