Visiting the Air National Guard
183rd Fighter Squadron, 6-12-2000
Springfield, IL.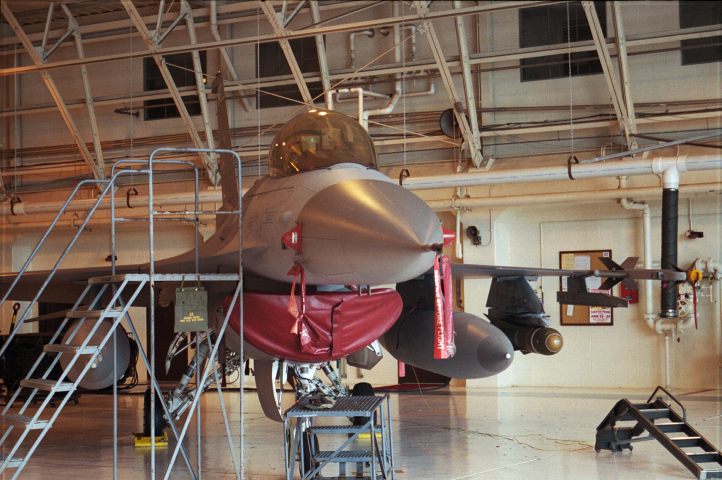 There were two airplanes in the hangar this day.
One airplane was being worked on and had cover panels removed exposing the interior components of this beautiful F-16 Falcon. I made sure that it wouldn't appear in any of my photos due to the sensitive nature of the avionics. This falcon had all exterior panels installed and we were allowed to examine the entire aircraft without any problem.
ON the left wing are three external components. Inboard is a 370 gallon external fuel tank, "Drop Tank," next is a Maverick Air to Ground missile, then on the wing tip is a Sidewinder air to air heat seeking missile.