Visiting the Air National Guard
183rd Fighter Squadron, 6-12-2000
Springfield, IL.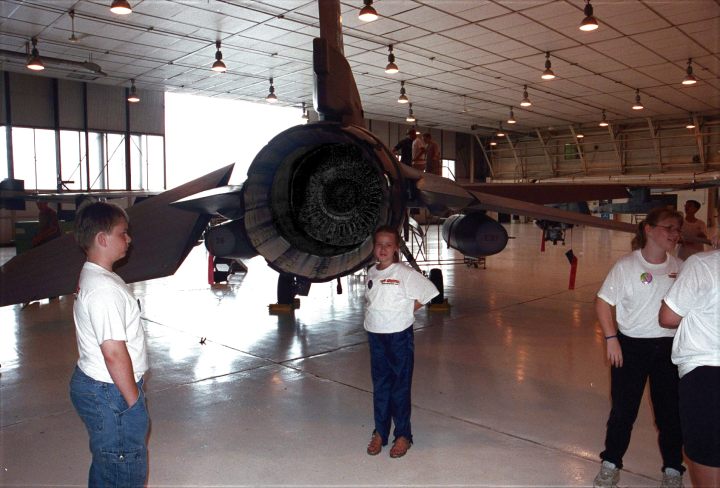 from left to right is Steve, Libby and Steff
Libby said that she wanted to have her picture taken next to this f-16 Falcon afterburner. All of the kids learned about the variable exhaust nozzle on these jets and the after burner rings. The F-16 uses a single variable flow afterburner ring where the older, I'm not sure about the newer models, F-14 tomcats used a five stage after burner which ignited each ring in succession as the throttle was advanced. This variable flow unit allowed a smoother transition between afterburner settings as the throttle was advanced.
An after burner uses a tremendous amount of fuel. I think it flows about much fuel as a fire hose flow water. The afterburner really adds a lot of power to the engine because it essentially changes the Turbofan Jet Engine into a Rocket engine. This is just hearsay but I was told an F-14 has only fifteen minutes of fuel at full afterburner.