Visiting the Air National Guard
183rd Fighter Squadron, 6-12-2000
Springfield, IL.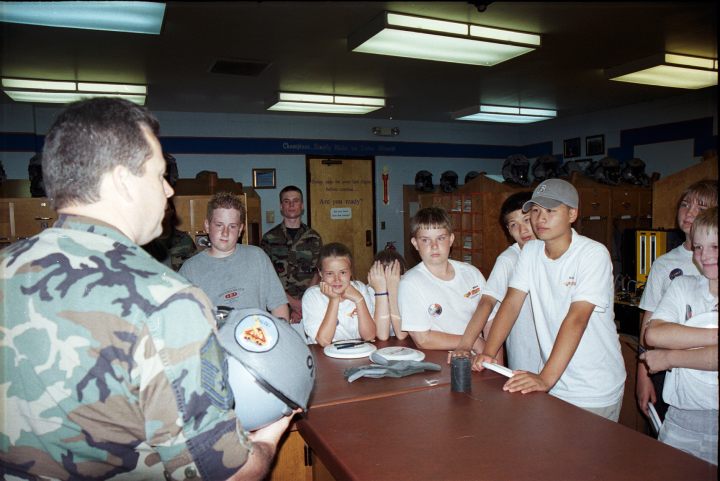 from left to right: Sgt. Maliongas, Nicholas, Ryan Scott (in the background), Libby, Steff (with hands over her eyes), Steve, Jeff, Ben, Becca, Joe.
Sgt. Maliongas shows the kids about the pilots helmet. The helmet is custom fitted for each pilots head. It also has an air bladder that inflates under high G forces.