Visiting the Air National Guard
183rd Fighter Squadron, 6-12-2000
Springfield, IL.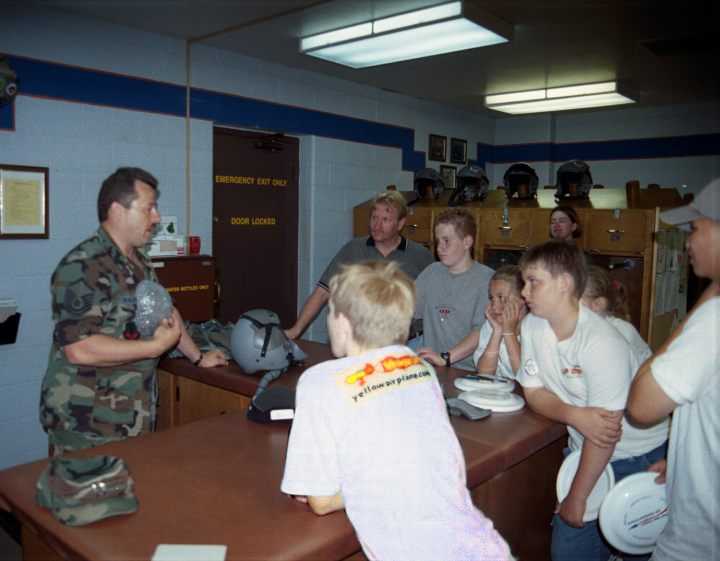 Click Here's the custom fitted insert that the pilots wear, says Sgt. Maliongas.
When a pilot flies he is subjected to long hours wearing his helmet. If it doesn't fit exactly perfect, it causes irritation and reduces the pilots efficiency. Everything must fit perfect for the pilot to be the best pilot in the sky. The bladder, another device in the helmet, inflates to keep the helmet from falling over the pilots eyes during high "G" maneuvers.