Visiting the Air National Guard
183rd Fighter Squadron, 6-12-2000
Springfield, IL.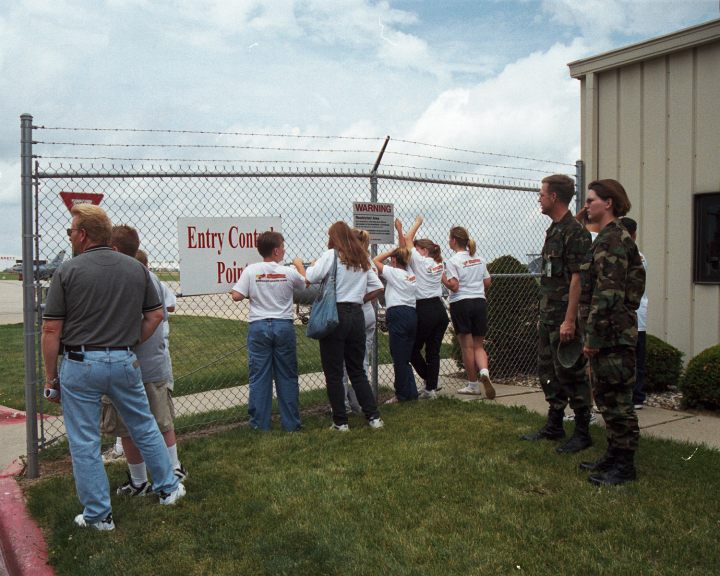 After we watched the movie Captain Neely was going to take us to the base fire department, then I saw his ears turn and his eyes light up. "They're starting the jet engines," he said. We ran, really a fast walk, to the flight line. There were six F-16 jet fighters starting up preparing for a simulated bombing mission. The jets were using JP-8 jet fuel which didn't have that heavy kerosene smell of the old JP-5 that I was used to.
We saw how the ground crew guided the aircraft from the flight line to the taxi way. The kids were very excited as Captain Neely explained what was going on.
I'm a kid too, forty-five years old, and I was excited too.