Visiting the Air National Guard
183rd Fighter Squadron, 6-12-2000
Springfield, IL.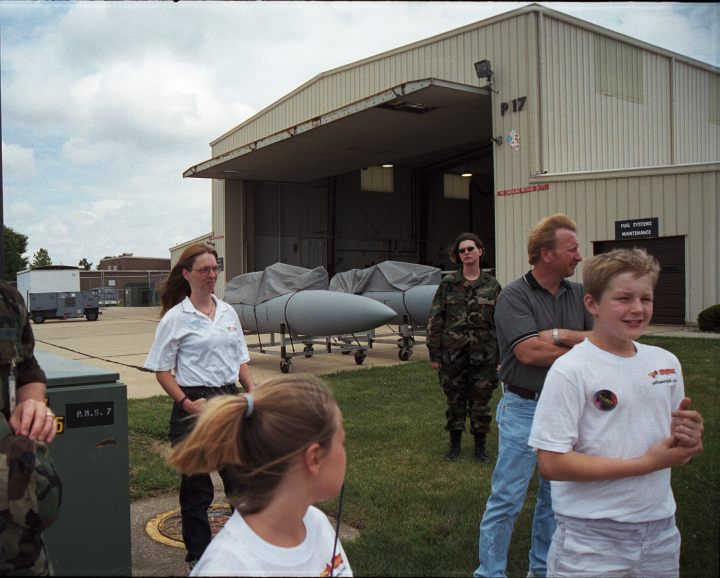 They thought they were bombs but they were really 370 gallon external fuel tanks for the F-16 Falcons.
We were still waiting for the jets to take off so Captain Neely let us see some of the equipment on the flight line.