Y-I-BET
On the Youth of America
Youth Innovative Business Environment Training
Experiments with Activities
Using Motorcycle races to teach kids about business and technology at the Lamoine Ramblers Motorcycle Club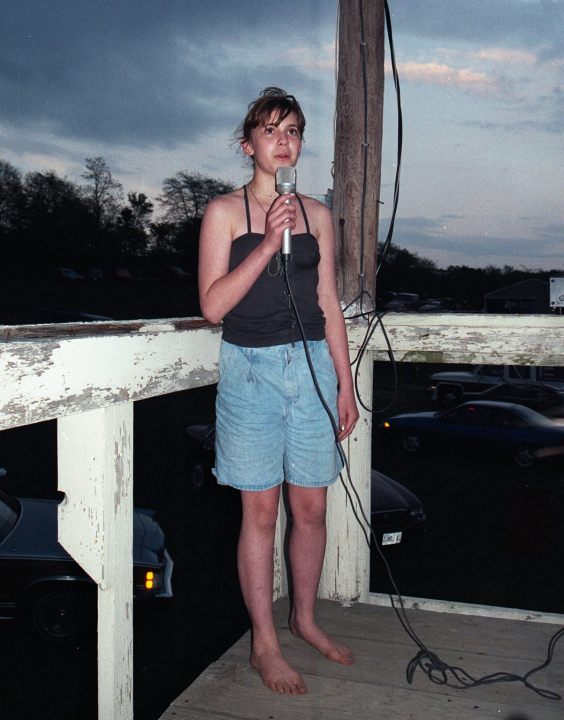 Barchetta sings the National Anthem
Take a close look at Barchetta's face. She is feeling the National Anthem deep within her heart. This really is a great country and she is part of it. You have to remember, Barchetta is from the low income housing project in Bushnell, Illinois. Most of the people that are living there are because of the lack of a proper education and the one subject that is rarely talked about is national unity. When we give the Pledge and sing our National Anthem, all of the kids are instructed to take off their hats and put their hands over their hearts. If these kids never learn anything else, they need to learn about national pride and unity, this is why our country is so great. If we let this very important lesson slip by, we will no longer have a great country.
Yellow Airplane Gives You the Best Source of Airplane Models, Airplane Books, Airplane Movies, Aviation Art, Aircraft Calendars, Airplane Tools, Exhibits and MORE!
Click Here for Jaguar Sports Cars for Sale
Click Here to go to the YellowAirplane Online Museum
or Bible Gateway, Read Almost any Bible, In Any Language, For Free, Great Search.

Look at these exhibits and tell me what these men really fought for.
34th Fighter Squadron Willow Run B-24 Liberator Production Exhibit
Read the Webmasters Story, "Why God Sent Me to the North Pole." You will Be Surprised.
/Y-I-Bet/YIBET_exp_Races_3.html|39409"
Copyright Dates: