www.YellowAirplane.com
Close-up Photo of an A-10 Thunderbolt II (Warthog) Flying with its Wheels Down at the Quad Cities AirShow in Davenport Iowa.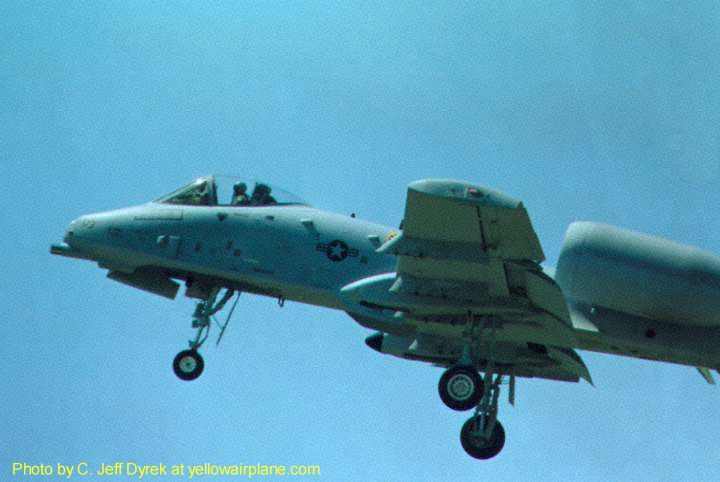 Photo by C. Jeff Dyrek
This is a photo of an A-10 Thunderbolt II Warthog just after takeoff with his wheels down. This photo was taken at the Quad Cities Airshow located just west of Davenport Iowa.
Pitts Aerobatic Aircraft Wing Building

Shows many Pitts aircraft from building to flying This is the worlds most successful aerobatic aircraft. First built by Curtis Pitts using a 65 hp engine which he though would be excessive power, the Pitts is now built using engines with horsepower ratings of 450 hp and more. You too can build a Pitts aircraft in your own garage.

Exhibit Added 8-Dec-1999

Click Here for a list of WW2 Fighter Groups
Click Here to go to the YellowAirplane Online Museum
Look at these exhibits and tell me what these men really fought for.
the 34th fighter Squadron USS Kitty Hawk
About the Webmaster, Why God Send Me to the North Pole

Click her to see how I have to live and what it looks like to be a disabled Vet.
Avitop.com Aviation banner exchange - Join now!