Y-I-BET
On the Youth of America
Youth Innovative Business Environment Training
Places That We Have Visited
and Field Trips that we have taken

These first five pages show what the kids did prior to their visit to the
The following pages show real nice pictures of the air base and the F-16 Falcon Jet Fighter
Prep for visitingThe Bloomington Airshow7-7-2000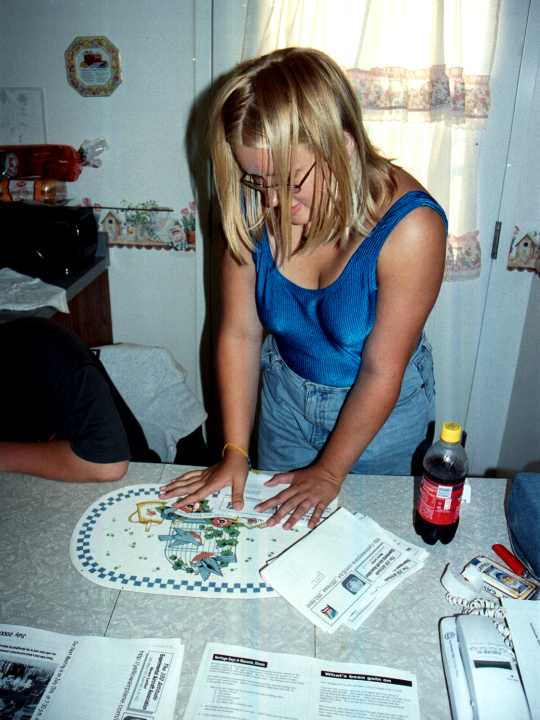 Tabby places the stamp on the newsletter.
Tabby does the final job before the newsletter is complete. She places the stamp in the upper right hand corner. Remember, it takes two stamps to go to Germany

Click Here for Jaguar Sports Cars for Sale
Click Here to go to the YellowAirplane Online Museum
or Bible Gateway, Read Almost any Bible, In Any Language, For Free, Great Search.

Look at these exhibits and tell me what these men really fought for.
34th Fighter Squadron Willow Run B-24 Liberator Production Exhibit
Read the Webmasters Story, "Why God Sent Me to the North Pole." You will Be Surprised.
/Y-I-Bet/YIBET_7-7--2000_Bloomington_Airshow_5.html|17988"
Copyright Dates: