Y-I-BET
On the Youth of America
Youth Innovative Business Environment Training
Places That We Have Visited
Smith Airport
Macomb Illinois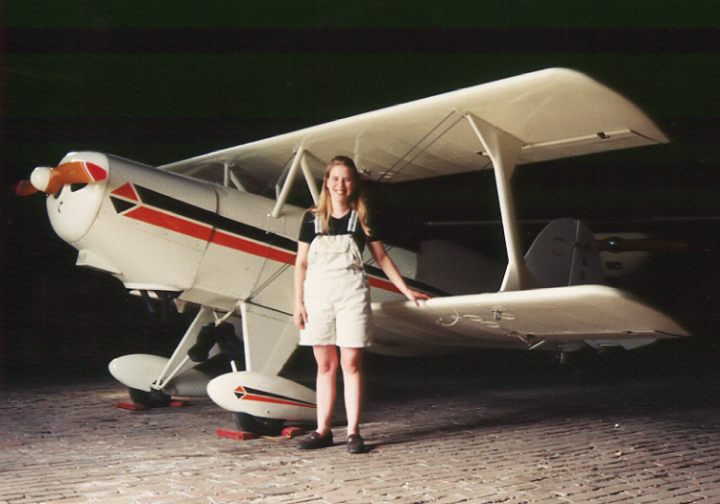 Destanie Miller Visits Smith Airport

Destanie examines an AcroSport aerobatic biplane in the Smith hangar. She now realizes that planes come in many configurations.

When a person sees an airplane flying high in the sky, they see the impossible dream. That airplane is way above their heads, a dream that they can never reach. But when they get to touch and even sit in an airplane cockpit, they have that dream right in their little hands. Now it's the possible dream.
Yellow Airplane Gives You the Best Source of Airplane Models, Airplane Books, Airplane Movies, Aviation Art, Aircraft Calendars, Airplane Tools, Exhibits and MORE!
/Y-I-Bet/YIBET_Smith_Airport-Visit_3.html|4337"
Copyright Dates: