Y-I-BET
On the Youth of America
Youth Innovative Business Environment Training
Experiments with Activities
Using Models to Teach Your Kids about Airplanes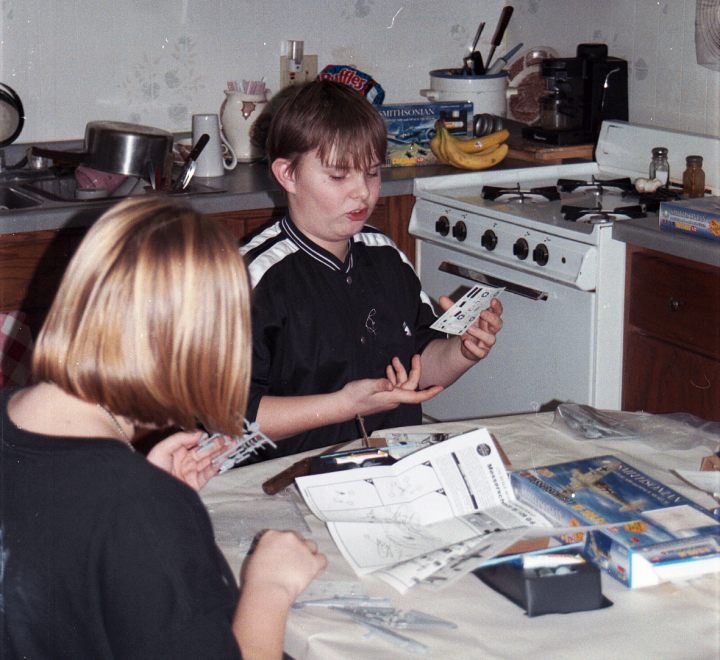 Steve and Tabby examine the contents of their kits.
With models, kids learn and learn and learn some more. This occupies a lot of time spent in deep concentration during the entire project. This time is not spent in front of a TV (Boob Tube) listening to some of the bad manners and loose morals of most of today's popular sitcoms and cartoons. When building a model a kid sees a project progress from beginning to end and when they are finished, they have a beautiful model that they built that is treated like a prized possession and not a toy.
Click on the right arrow below to continue with this exhibit section.
or r Watch This TV Program to hear the latest on where our country is going.
Look at these exhibits and tell me what these men really fought for.
the 34th fighter Squadron
USS Kitty Hawk
About the Webmaster, Why God Send Me to the North Pole
/Y-I-Bet/YIBET_exp_Models_1.html|51437"
Copyright Dates: