"56141"
Survival Books, Videos, Equipment, Survival Store
Alaska Expedition 2006.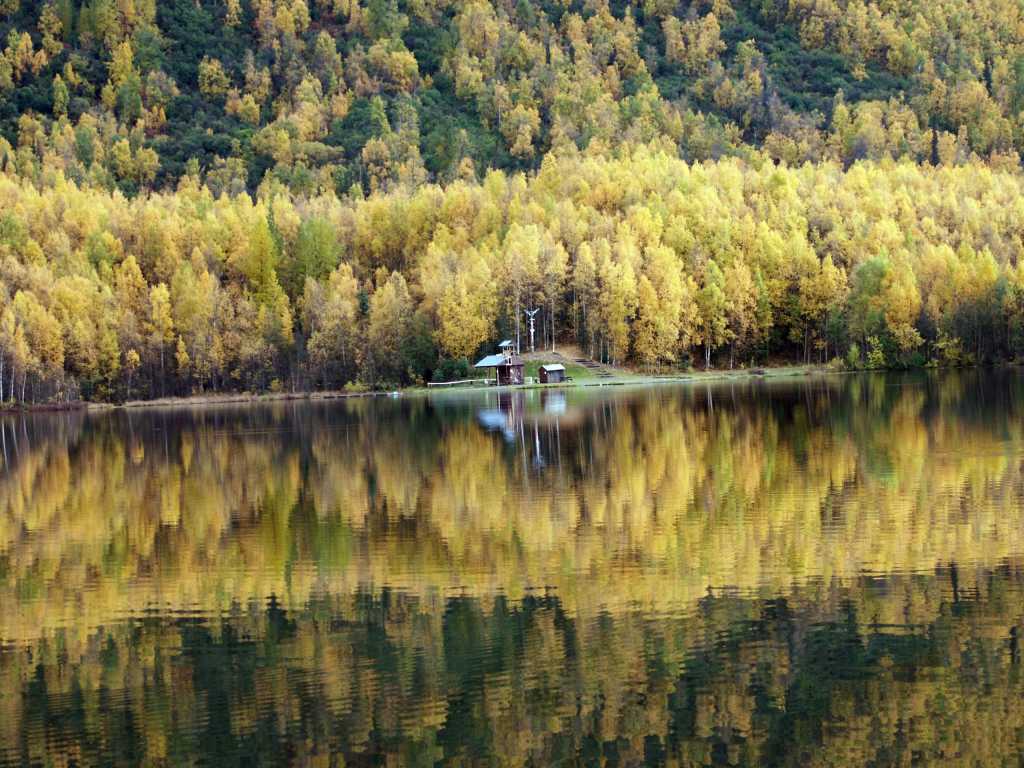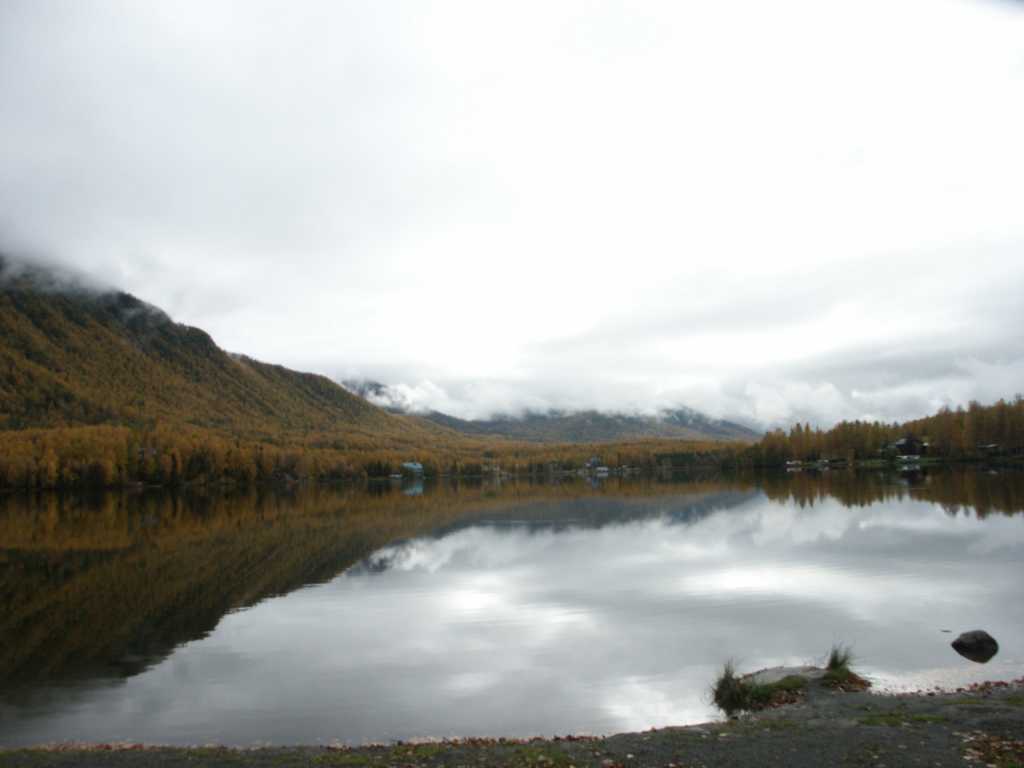 Photos by C. Jeff Dyrek
Click Here's some beautiful pictures of Mirror Lake Alaska. The top two pictures show the maximum gold effect of the sunlight shining on the Fall colors of the trees. You can really see the mirror in Mirror Lake Alaska. The colors were stunning and these pictures don't really show the truthful beauty of the scene. Be sure to click on the pictures for a full screen view, these are fantastic. I still have to make these web pages for the smaller monitors.
But, look at the reflection in the lake, it's just great. I know I'm saying this a lot, but I really can't say it enough. I've been to Hawaii three times and it too is absolutely fantastic, but everybody goes to Hawaii. Alaska is truly the untamed wilderness. When you are looking at these pictures you see houses, airplanes, roads and everything that civilization has to offer, but as one of the residents told me, if you want to be in the real wilderness, just go over that hill. The true wild Alaska is just a few miles away and you are so far back in the wilderness that you need to be a survival expert to stay alive.
| | | |
| --- | --- | --- |
| | | |
Beautiful Flowers and Plants in Alaska Thumbnail Gallery TGP
Anchorage Alaska and North Thumbnail Gallery TGP
Survival Books, Videos, Equipment, Survival Store
If you died today, do you know where you'd spend eternity?
WITH Jesus in your life, this is the only Hell you will ever know.
WITHOUT Jesus in your life, this is the only Heaven you will ever know.
Look at these Alaska Railroad Train Sets, a great selection
A super selection of Alaska Railroad train sets, railroad art, Alaska Railroad Books, DVD Movies and Gifts.
Also HO Scale Train Sets, N Scale Train Sets and O Scale Electric Train Sets. Every kid needs an Electric Train Set or he will never grow up.
Click Here to learn more about the North Pole and Global Warming also for links to great Alaskan Adventure Travel Tours
Pitts Aerobatic Aircraft Construction Exhibits
South Pole Expedition Exhibits
Take a Ski Trip to the North Pole
How about a little Skydiving on the North Pole
Take your balloon for a ride over the North Pole and watch the world spin below you