www.YellowAirplane.com

USSR Minsk Aircraft Carrier Model Ships.

You are in the
Navy Model Ship section.
of the Ship Model Department.
in the

YellowAirplane

store.
Navy Ships, Battleships, Aircraft Carriers, Japanese Ships, US Navy Model Ships, Great Ship Models For Sale.
The Russian Aircraft Carrier Minsk was an aircraft carrier built by the Soviet Union. The Minst was commissioned in September of 1978 and served in both the Soviet and Russian navies until decommissioned in June of 1993. Includes detailed flight deck, missile and rocket launchers, guns, radar system, Yak-36 aircraft and Ka-25 helicopters. The models of the USSR Minsk shown on this page are very accurate.
Survival Equipment - Survival Supplies Airplane Art Rail Art Real Corvettes for Sale
Russian Aircraft Carrier Minsk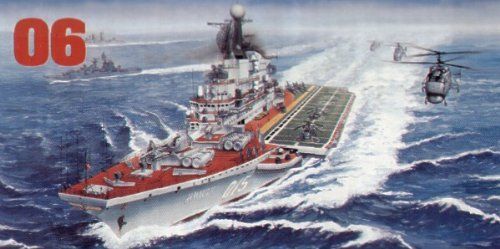 Yellow Airplane Gives You the Best Source of Airplane Models, Airplane Books, Airplane Movies, Aviation Art, Aircraft Calendars, Airplane Tools, Exhibits and MORE!

Avitop.com Aviation banner exchange - Join now!
/Models_Ships/Aircraft_Carrier_USSR_Minsk.html|38968"