Prep for visiting
183rd Fighter Squadron flying the F-16 Falcon Jet Fighters,
6-11-2000
Springfield, IL.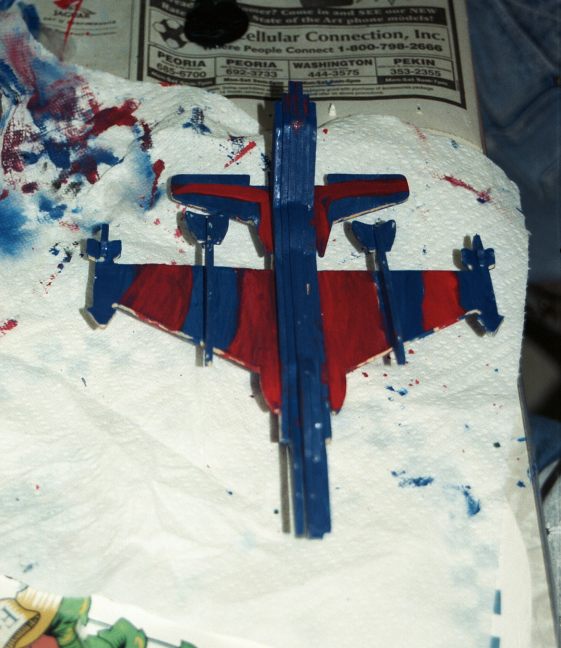 This is Libbys airplane
This was the very first model that Libby has ever built. She had a ball this past two weeks learning about airplanes for the first time. She is ten years old and wants to be an Air Force pilot. Now, in the last two weeks her airplane experience went from just dreaming about airplanes to, for the first time, seeing an airplane up close, learning about the four forces of flight and the components of an airplane, taking her first airplane ride, actually flying an airplane herself, building an airplane model, and visiting a real Air Force base. Whew! What a mouthful.
Libby is part time living with an older sister who is also learning about airplanes. Libby lives in the housing project and without a program which is for the advancement kids, she has very little chance of actualizing her dreams or becoming anything more than a pregnant teenager with little hope of anything more.