Using Models to Teach Your Kids about Airplanes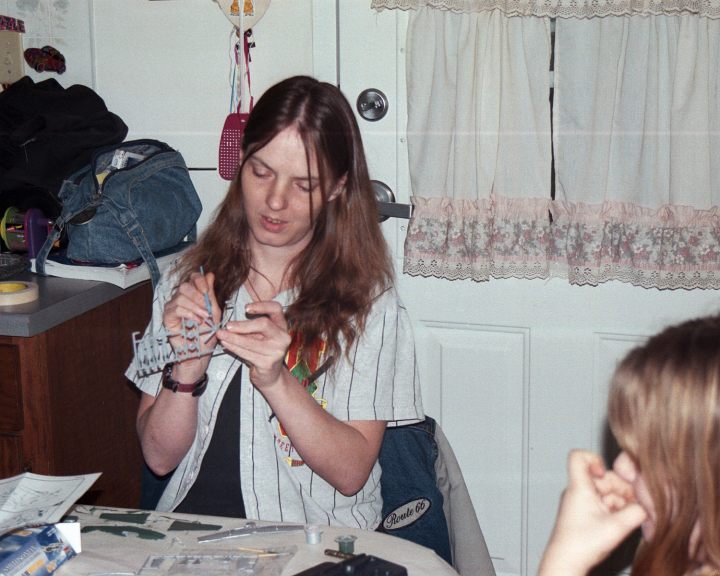 Lorri shows Steff how to remove the parts with an Xacto knife.
When you build a model you learn about tools, decals, plastic molding, aviation history, aircraft types and more.
When you watch sitcoms you learn about bad manners, low morals, marital distrust, and disrespect to your elders.
Which would provide our country with the best trained personnel?