Using Models to Teach Your Kids about Airplanes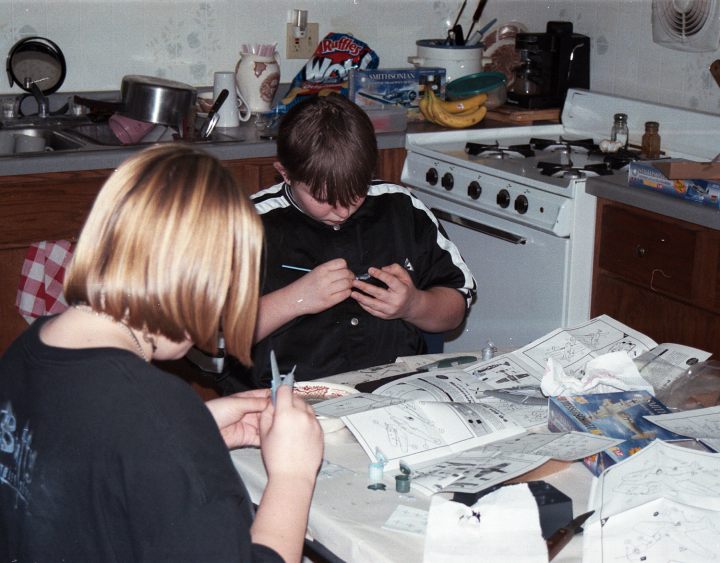 Tabby and Steven Timbs paint their models
Kids not only learn about everything mentioned on the previous page, they also learn about paints, glue, brushes, tool uses, building techniques, camouflage and more.
Steve's airplane has "D-Day" Stripes on it. He learned about how our men stormed the beaches at Normandy. He learned about how the grand plan allowed our pilots to recognize our aircraft and determine who the enemy was. And it not just models, after we built these models, we watched "Iron Eagle IV," a movie showing these exact aircraft in use during a military rescue operation. Combining the various forms of activities into a coordinated training program is what Y-I-BET is all about. And, getting other kids programs coordinated with each other should be a national goal.
If we think of our kids, we will ensure that we have a good future.