Using Models to Teach Your Kids about Airplanes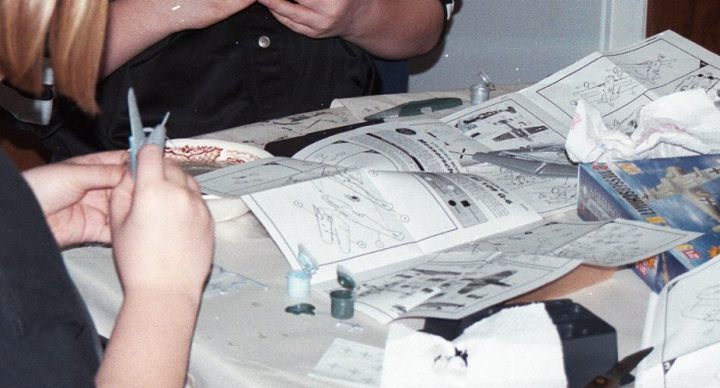 Look at the details in these plans
These kids are learning how to read blueprints! They are learning to follow step by step directions to the completion of a goal, their models. With the Y-I-BET program model building is a must because it helps link all of the other parts of the program together.
When kids build models, they go into a sort of trance, an extended daydream about how they are up in the air flying this beautiful airplane that they are working on. They dream about flying up high and way down low close to the ground. They are not thinking about bad ideas. They're not thinking about drugs or sex or how they're going to go to a party. These kids are developing their minds, exercising their brains and putting another step to the successful attainment of their future.
This is why we did this experiment. Would the kids be content and interested? What would they be talking about? Would they be asking questions? Would they be building confidence when talking to adults? The answer to all of these questions is, "YES."
Take a look at these kids rooms. They have a pile of toys in the toy box, but, their models are neatly displayed on their dressers or hung from the ceiling. Their toys are broken and damaged, their models are a prized possession. You can play with their toys but don't touch their models. To get a completed model the kid had to do the work, to get a new toy the kid had to beg.
If you asked most any engineer, you would find that they have built models, if you asked most any street person, you would find that they learned to beg.
Models do make a difference.