Using Models to Teach Your Kids about Airplanes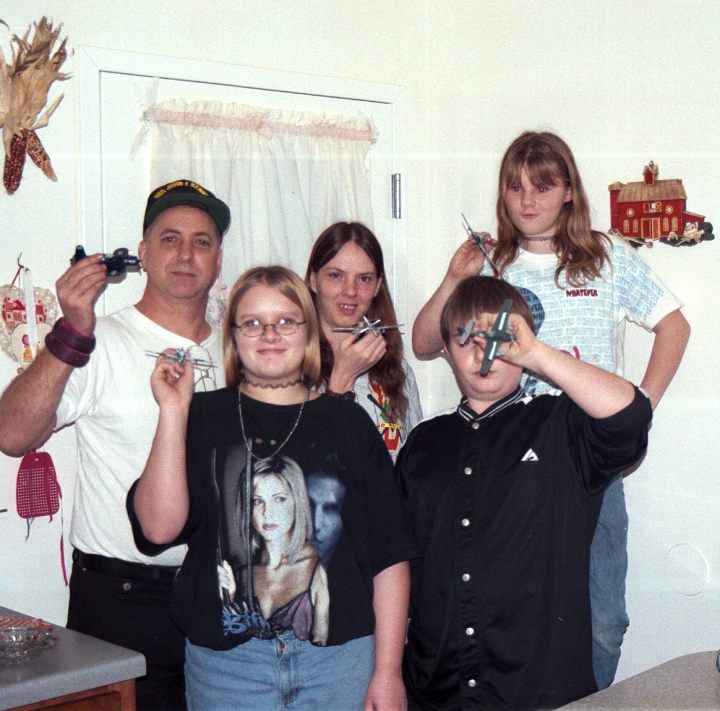 Everyone is holding their airplane with pride.
From left to right are C. Jeff Dyrek, Tabby , Lorri Timbs, Steve Timbs and Stephanie Timbs. Everyone here, even the old toads, learned something and we had a good time in the process.
Steve didn't get his D-Day Stripes on correctly, but he learned by the mistake.
Tabby spilled paint everywhere, but she learned by her mistake.
Steff put too much glue on her propeller so it wouldn't turn, but she learned by her mistake.
Jeff and Lorri had a tremendous mess to clean up after it was all over, but somehow adults make the same mistake over and over.