B 17 Books
B 17 Videos
B 17 Models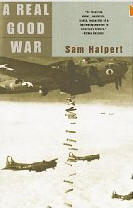 The B 17 Flying Fortress was made by the Boeing Aircraft Company. The B-17 was 74' 4" long, 19' 1" high and had a wingspan of 103' 10" The B-17's empty weight was 36,135 lbs and it had a Gross Weight of 65,500 lbs. The B-17 used four Wright R-1820-97 Cyclone engines each producing 1200 hp giving it a total of 4,800 hp.
The B-17 has a Cruise Speed of 182 mph, a Maximum Speed of 287 mph, a service ceiling of 35,600 ft. and a maximum range of 3400 miles. The flying fortress is one of the WW2 airplanes that was considered one of the heavy bombers
B 24 Books
B 24 Videos
B 24 Models
This famous WWII bomber fought its way through the dangerous skies of Europe and the Pacific. The B-24 Liberator was one of the most versatile and important aircraft of that era. It did not get the press attention that the Flying Fortress received, but it certainly earned its way by fighting through swarms of Luftwaffe fighters to drop bombs on the Third Reich. It earned the same laurels in the Pacific.
B 25 Books
B 25 Videos
B 25 Models
The B -5 Mitchell The North American B-25 Mitchell was one of the best-known medium bombers of World War II, especially remembered for its use in the Doolittle raid on Japan in 1942 and its participation in every major theater of the war. Less known, however, is its continued role in the postwar world, both in military and civilian service. Thousands of war surplus B-25s sat on airfields in 1945, available to the highest bidder. Though most B-25s, as other warplanes, were scrapped and smelted, hundreds did enjoy a postwar career in the civil sector. The B-25 is now one of the most prolific surviving warbirds, and this book tells the story of the type in the years since the end of World War II. The B-25 has provided diverse and distinguished service in roles from fire-fighting to movie production. This books covers all of these roles and includes hundreds of photographs, detailed appendices, and individual aircraft histories of each of the civilian B-25s.