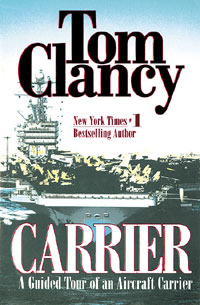 Tom Clancy Carrier, Book

A Guided Tour of an Aircraft Carrier. Clancy. Take an insider's look at life aboard the greatest weapon ever created in this tour of the aircraft carrier - its crew, its aircraft, and its domination of the seas. They are the linchpins of any military strategy, for they provide what has become the key to every battle fought since WWI: air superiority. Here is a detailed look at how these carriers function and at naval combat strategy. 348 pgs., 75 B&W photos plus drawings, maps and diagrams; 6"x 9", sfbd.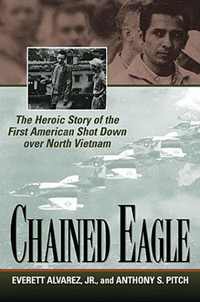 Chained Eagle Book

The Heroic Story of the First Pilot Shot Down over North Vietnam. Alvarez, Jr. & Pitch. In 1964, while flying a retaliatory air strike against naval targets in North Vietnam, anti-aircraft fire crippled the author's A-4, forcing him to eject at low altitude over water. Captured by fishermen, he ultimately was held prisoner. Here he recounts the mission, his ordeal, his hope, and how he adjusted to the opportunities upon his return. 320 pgs., 10 B&W photos, 6"x 9", sfbd.
A Special Tanks to Former U.S. Kitty Hawk crew member. G. R. Diehl for showing that the Pilot Alvarez was indeed shot down over North Vietnam and not over Korea as I have had it previously listed.