This exhibit was posted on 7-2-2005
Please Note: The background on this page is an aerial photo of the sea ice near the island of Svalbard, Norway
Arctic Cat Snowmobile Picture on Svalbard.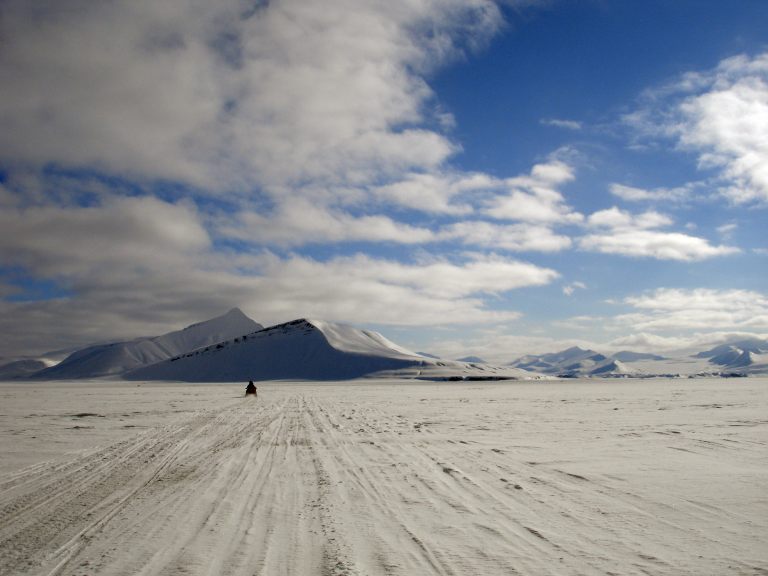 Photo by Randall Peeters
`
| | | |
| --- | --- | --- |
| Go to Previous Page | | Go To the Next Page |
The trip continues. Randall Peeters and the whole snowmobile group ride their snowmobiles to the frozen ship in Tempelfjorden on the island group of Svalbard. On the trip they must cross large flat areas of the island. A trip like this one is about 100 miles round trip making it a real nice day of riding.
..
Or to take an Arctic Adventure Cruise Click Here.
Or take a fantastic Snowmobile Vacation Click Here.
/North_Pole_2005/Snowmobile_Tempelfjorden_10_Picture.html|6981"
Click Here for Jaguar Sports Cars for Sale
Click Here to go to the YellowAirplane Online Museum
or Bible Gateway, Read Almost any Bible, In Any Language, For Free, Great Search.


Look at these exhibits and tell me what these men really fought for.
The 34th Fighter SquadronThe 34th fighter Squadron WW2 Exhibit USS Kitty Hawk Aircraft Carrier Exhibit.
About the Webmaster, Why God Send Me to the North Pole