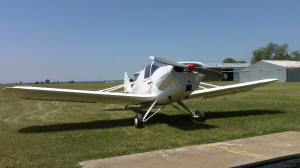 Click on pictures for much larger view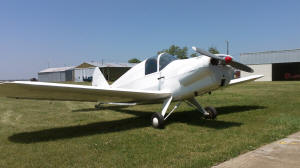 This Stitts Playboy has a new prop.
Once I taxied this plane down the runway. It weighs about 700 lbs and has about 65 hp. The power was more than I expected and the tail came up right away. I also have a 1972 750 Honda and this plane has about the same power to weight ratio which makes it go really fast. I was totally surprised at the power and it made me feel uncomfortable because this airplane is a bit out of my league as a low hour pilot who hasn't flown for ten years.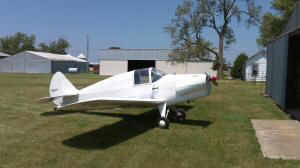 Roger is a great motivator and prompted me to do a good wax job on the plane. This time, we both waxed the airplane, a team effort.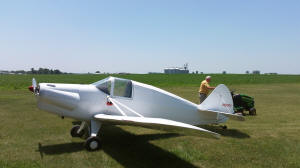 Look at the turtle deck of this Stitts Playboy Airplane. It looks very much like a Hawker Hurricane WW2 Fighter.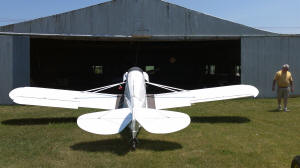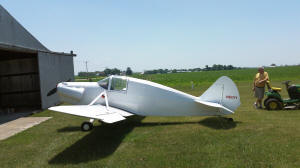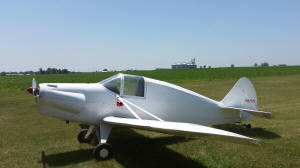 I always thought that this plane would look good with a camo paint job.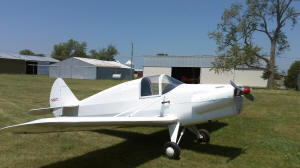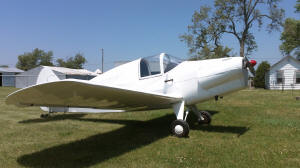 Nice View of this airplane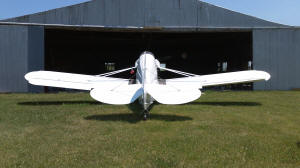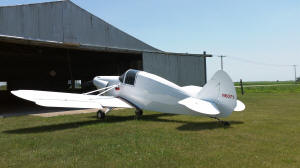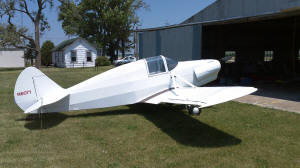 This homebuilt airplane has a real beautiful covering job on fuselage and wings.
It's time to put this kitplane in the hanger.
This Stits Playboy Experimental Airplane has a 65 hp Continental four cylinder Engine. You have to spin the prop by hand since it has no electrical system. The guys that flew it said that it was more powerful than they expected too. They said that the top speed was about 130 with the 65 hp motor. My 750 Honda would be lucky to hit those speeds.