Fly to the Stores Front Door to See Much More.
Computers, Electronics, Discount Center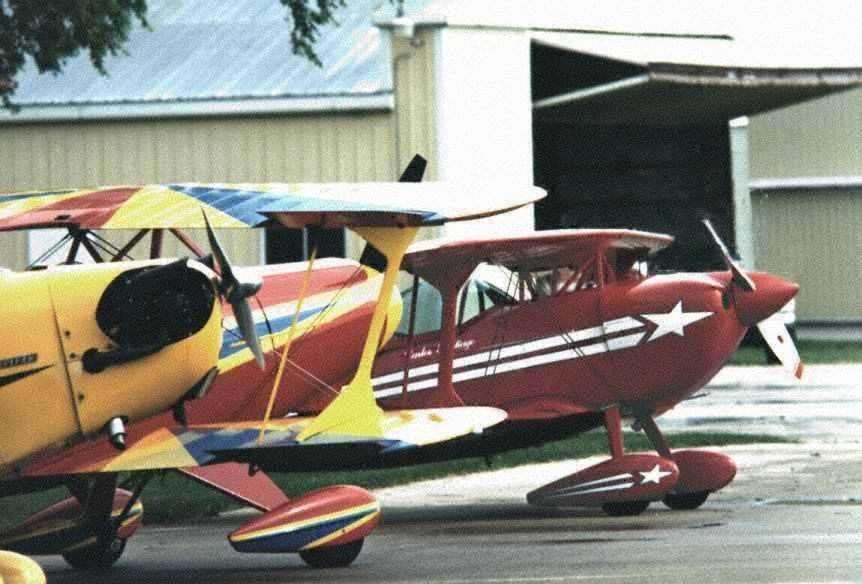 Photo by C. Jeff Dyrek
It was a very good day for competition, at least between rain showers. In the foreground is Mike Vaughn's beautifully restored Clip Wing Cub. The Skybolt in the Middle belongs to a man from Louisville (I believe) and the Pitts belongs to Carlos Santiago. There was a big turnout, but we had to fly only between the repeated showers. There's one great thing about these free competitions and that is the campout party Friday and Saturday night. We have a cookout and a weenie roast with lots of fun music and lots of good friends.
Sponsored by IAC Chapter 61
from Litchfield Illinois
Click Here for Jaguar Sports Cars for Sale
Click Here to go to the YellowAirplane Online Museum
or Watch This TV Program to hear the latest on where our country is going. Bible Gateway, Read Almost any Bible, In Any Language, For Free, Great Search.

Look at these exhibits and tell me what these men really fought for.
The 2002 North Pole Exhibit Willow Run B-24 Liberator Production Exhibit
Read the Webmasters Story, "Why God Sent Me to the North Pole." You will Be Surprised.
Avitop.com Aviation banner exchange - Join now!
/pics/3_Aircraft.html|25386"