Alaska Expedition 2006.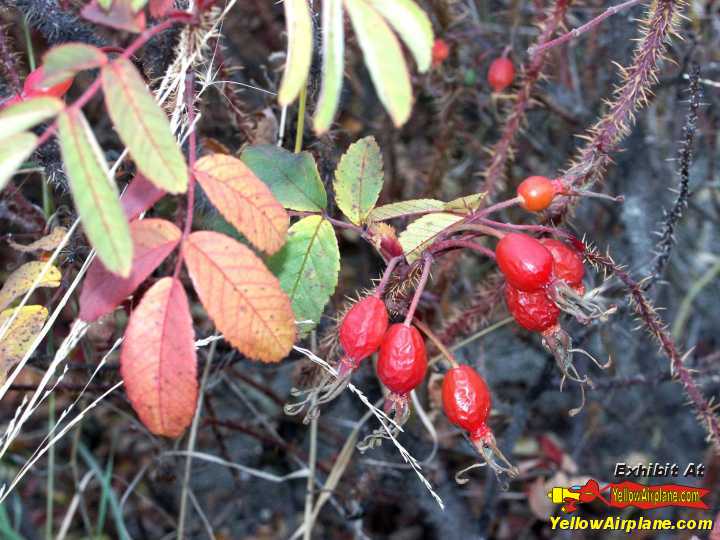 Photo by C. Jeff Dyrek
Click Here are some more red berries found in Alaska. these berries are growing very close to the ground. I absolutely don't know what they are. There are three general rules to know about eating wild foods. If they have red berries, they are poison. If they have red on the stems, like the rhubarb plant, don't eat off of the plant, it is poison. If you break the stem and the fluid is milky, it is poison. These absolutely fit the category of having red berries and red on the stems. I did not break off the stem to see if it was white, but I absolutely would not even try to even taste this berry or the plant until I knew for sure.
Click Here for
Plants in Alaska Thumbnail Page
Click Here for North Pole Global Warming
Alaska Discount Travel Deals Discount Insurance Rates
Cheap Travel Best Auto Insurance Travel Insurance Alaska Travel
South Pole Expedition Exhibits