www.YellowAirplane.com

USS Independence Models CVL-22

US Navy Ships, Military Model Ship Kits, DVD Movies, Books and Naval Art

USS Independence CVL-22, World War 2, US Navy Model Ship Kits, Naval Art, Books, DVD Movies. US Navy Aircraft Carrier Military US Navy Model Ship Kits. US Navy Ships.

You are in the
USS Independence CVL22 Model Ship section.
of the Ship Model Department.
in the YellowAirplane store.
US Navy the USS Independence Models, CVL-22 WW2 Aircraft Carrier Models & Collectables.
Survival Equipment - Survival Supplies Airplane Art
USS Independence Models

Suicide-Attack-Pacific-During-World War II
DVD Documentary Movie Not Available at this time.

First group of films is a collage of World War II action-packed Navy films featuring suicide attacks and/or aftermath of suicide attacks on: USS Hancock (CV-19), USS Bunker Hill (CV-17), USS Enterprise (CV-6), USS Lexington (CV-2), USS Intrepid (CV-11) and USS Nevada (BB-36). The video also includes a WWII Navy training film titled "Combating Suicide Plane Attacks." The last film on the video documents the battle off the coast of Okinawa in 1945 and is titled "The Fleet That Came To Stay." Photographed by USN, USMC and USCG photographers during WWII, it shows the bombing of Okinawa in preparation for invasion by 100,000 U.S. Marine Corps and Army troops. 400,000 U.S. personnel were off Okinawa on 1,400 ships. Scenes of Task Force 58 ships waiting for D-day also include many kamikaze attacks by Japanese aircraft, of which 4,232 were destroyed. ASIN: B0013GY5M4
USS Independence CVL-22 1/350 Kit

the first-in-class USS Independence (CVL-22), a light aircraft carrier that earned eight battle stars for her World War II service in the Pacific Theater, this 1/350 scale, plastic kit features a choice of full hull or waterline construction; a one-piece, slide-molded upper hull; a detailed bridge; a flight deck with radars, a boom crane, and optional-position elevators; realistic armament; photo-etched metal parts, including railings and a safety net; life rafts and a whaleboat; and much more.
You even get 18 aircraft (SBD, TBF and F6F) in transparent plastic, six realistic vehicles (two 4x4 trucks and four tractor tugs), and 18 newly-tooled figures (eight ground crewmen and 10 aviators)! 21" long; assembly required.


NOT S.O.P. Unusual Films Made By The Military
DVD Movie
S-O-P-Unusual-Films-Made-Military
This video contains numerous unusual films made by the military from WWII through the Vietnam War. Includes Bob Hope's visit during WWII to the Unit Jungle Training Center in Hawaii. Behind the scenes with the 313th Super Bomber Band. Disneyesque WWII training film. A 1950s Army talent show featuring Cpl. Ken Barry, who later found fame on TV's "F Troop" and "Mayberry RFD." Checkout day (Geiger Tiger) in the 526th fighter squadron. Launch'em, a "Keystone Kops"-style movie featuring VF-121 and their F-9F Cougar jets aboard USS Hancock in the 1950s. Man From LOX, the film the Navy pulled because it was considered too sexist. Sailor dating tips. Bob Hope and Ann Margaret in Vietnam aboard the USS New Jersey.
Run Time: 120 minutes
ASIN: B0011LWTQU
History Study Notes,CVL- USS Independence
the first-in-class USS Independence (CVL-22), a light aircraft carrier that earned eight battle stars for her World War II service in the Pacific Theater
Please note: The background picture on this page was taken when I was stationed on the
USS Kitty Hawk in 1977-1978 in the Western Pacific.
C. Jeff Dyrek, Webmaster.
Click here to see the USS Kitty Hawk Exhibit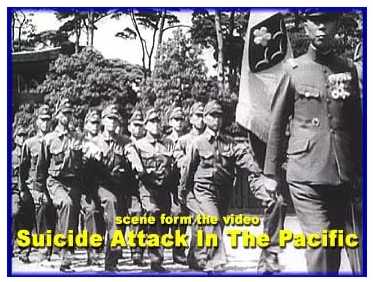 Japanese Army Marches in WWII
* Belt Sanders * Glue Guns * Heat Guns * Lathes *
Paint * Vices * Xacto Knives
Yellow Airplane Gives You the Best Source of Airplane Models, Airplane Books, Airplane Movies, Aviation Art, Aircraft Calendars, Airplane Tools, Exhibits and MORE!
/Models_Ships/Aircraft_Carriers_CVL-22_USS_Independence.html|12289"
Copyright Dates:
9-16-2008 11-23-2010 12-21-2015