North Pole Travel Tours, North Pole Trek
Please Note: The background on this page is an aerial photo of the sea ice near the island of Svalbard, Norway
North Pole 2005, Longyearbyen Norway

Go to Page One Go To the Next Page in this Exhibit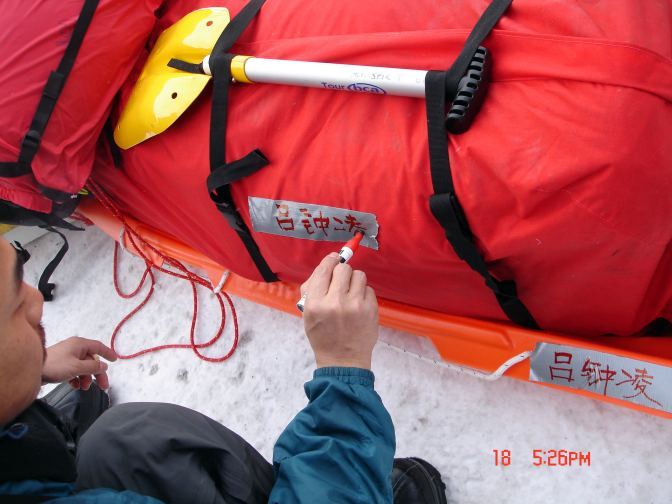 Photo by Cao Jun
Cao Jun is writing on his sledge before they embark on their journey to the North Pole. This trip will start in Longyearbyen Norway and then will fly to Camp Barneo, the North Pole Base Camp, which is located about one degree from the Geographic North Pole. From Camp Barneo, they will ski the rest of the way to the pole.

Click Here for North Pole Adventure Travel
Click Here to go to the YellowAirplane Online Museum
or Bible Gateway, Read Almost any Bible, In Any Language, For Free, Great Search.


Look at these exhibits and tell me what these men really fought for.
The 34th fighter Squadron WW2 Exhibit USS Kitty Hawk Aircraft Carrier Exhibit.
Read the Webmasters Story, Why God Sent Me to the North Pole

Click her to see how I have to live and what it looks like to be a disabled Vet.