Doolittle's Raids on Tokyo, B-24 Mitchell
The Mighty Eighth Air Force WW2 Page 7
Doolittle Allanamiento de Tokio, B-24 Mitchell
With America's entry into WW2 were Doolittle's Raids on Tokyo, B-25 Mitchell
Con la entrada de Amrica en 2 Guerra Mundial se Raids Doolittle en Tokio, B-25 Mitchell
The Mighty Eighth Air Force
World War II
by Warren Benjamin Kidder
Sequel to "Willow Run the Colossus of Industry" about the construction of the B-24 Liberator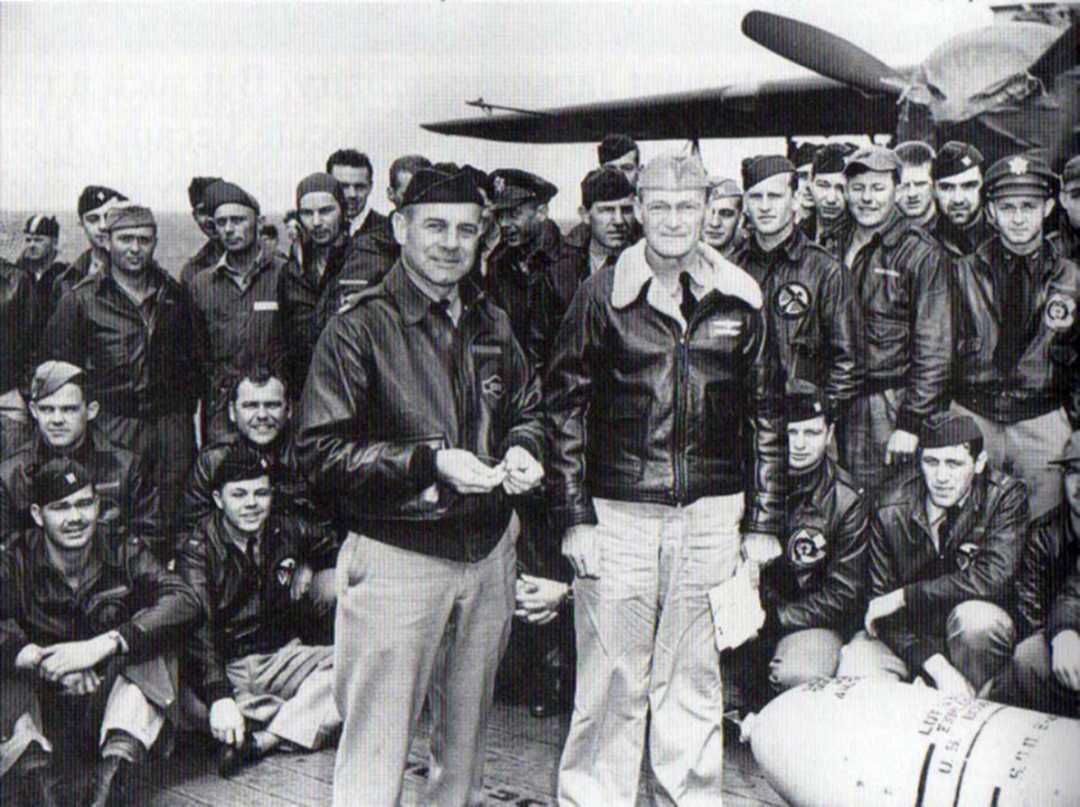 Doolittle's Bomber Crews before launch on the raids on Tokyo
Photo Scanned by C. Jeff Dyrek
Click Here's Warren Benjamin Kidders, Willow Run The Colossus of Industry Click Here's the Movie Script for Willow Run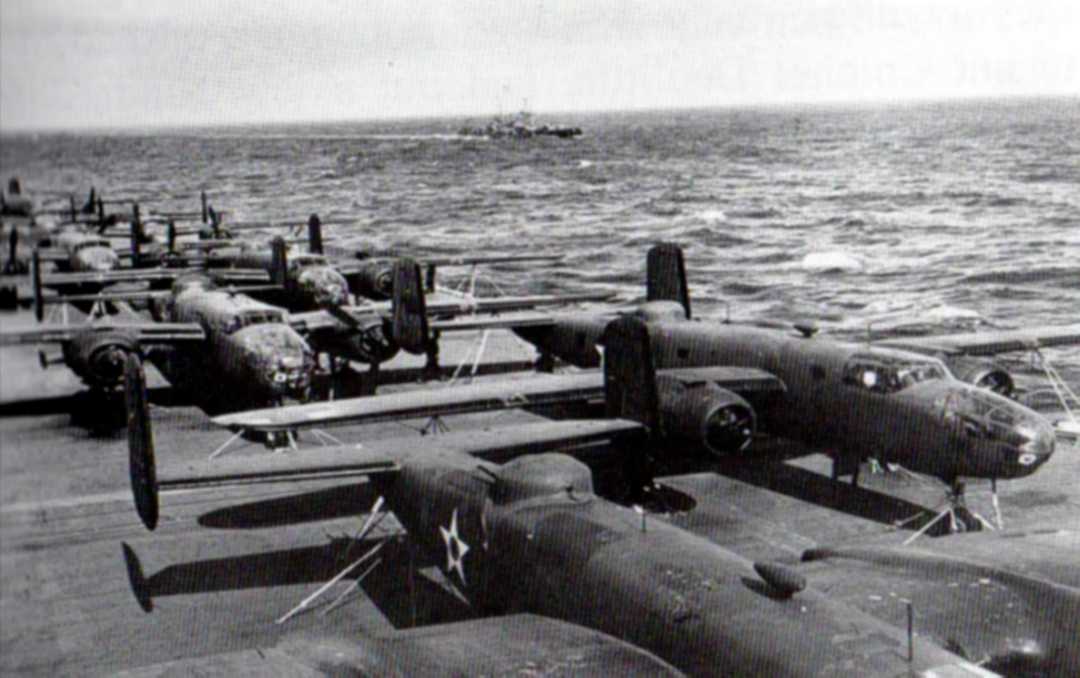 Doolittle's B-25 Mitchell's on the Deck of the USS Hornet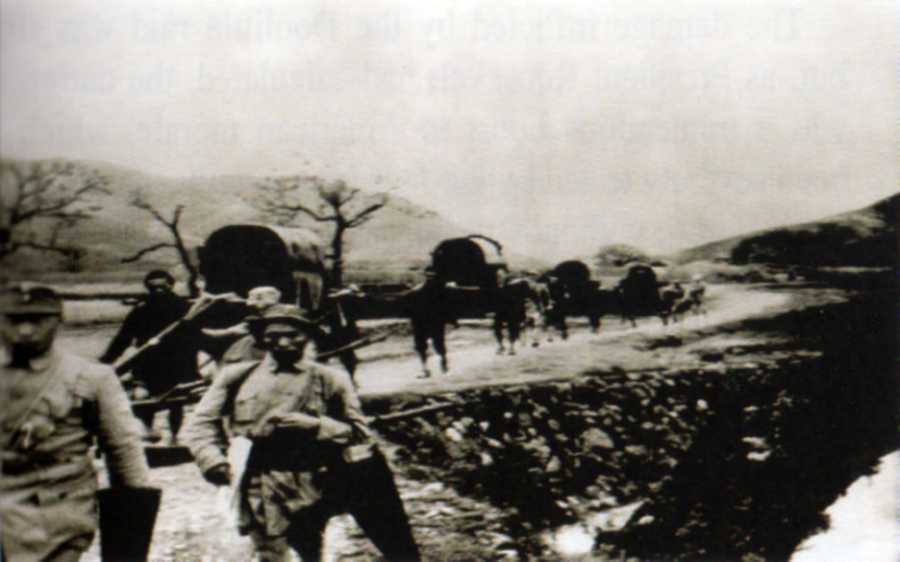 Doolittle's' Crew is Rescued by the Chinese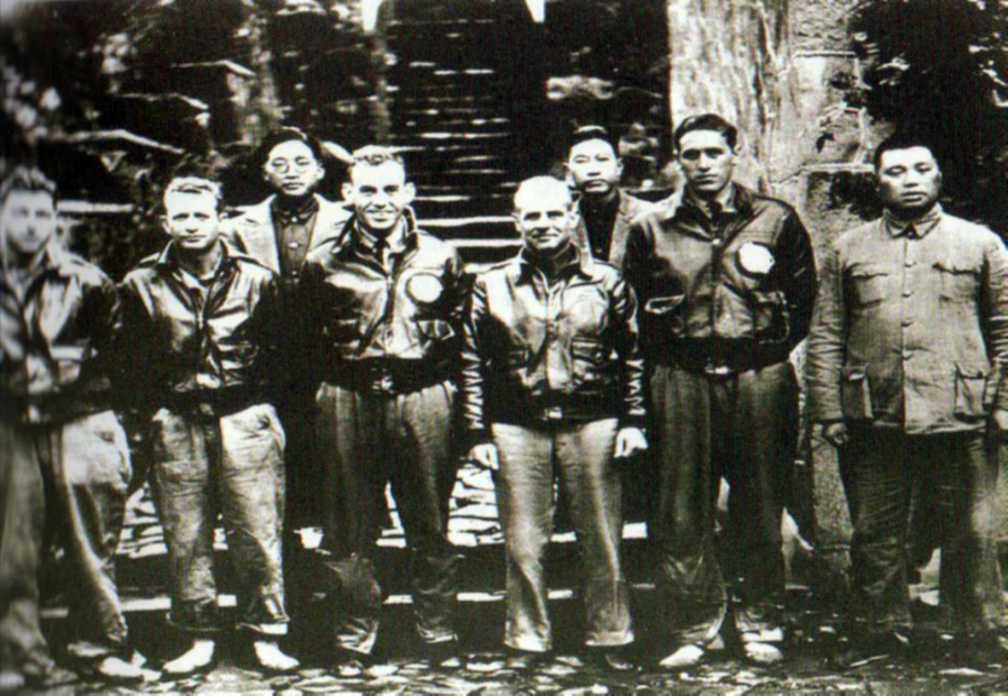 Doolittle's Crew is safe in China
Click Here to see the Script Release for
"Willow Run The Eighth Air Force WW2 Movie"
Order Willow Run, the Book.
To Order
Your Personal Autographed Copy Contact

KFT Publishers,
3617 Christine Dr.
Lansing, MI. 48911

For Information Contact
Email: kidderfr@ATT.net Phone 517- 394-2849
Here's another Book Review about a B-24 Pilot in WW2, Jessie Pettey.
an Article by the webmaster
Click Here's Warren Benjamin Kidders New Book, The Mighty Eighth Air Force Click Here's the Movie Script for Willow Run
B-24 Liberator Movies B-24 Liberator Aviation Art B-24 Liberator Models
B-17 Superfortress Movies B-17 Superfortress Aviation Art B-17 Superfortress Models
B-25 Mitchell Movies B-25 Mitchell Aviation Art B-25 Mitchell Models
B-24 Liberator Bomber on Wikipedia
Click Here for a list of WW2 Fighter Groups
Click Here to go to the YellowAirplane Online Museum


/WebSite/Book_Reviews/Kidder_8th_Air_Force_Action/Page_7_Doolittles_Raids_on_Tokyo.html|59087"