Alaska Expedition 2006.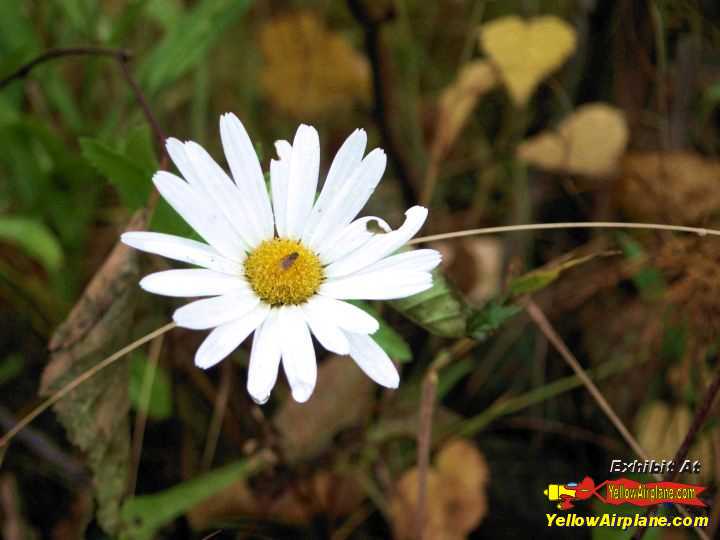 Photo by C. Jeff Dyrek
Still wandering around in the woods I found another of the fall forest pictures of Alaska that I liked. Here a fly sits on the flower saying, "Here I am, I'm in Alaska. Take a picture of me." I always like taking a picture of an insect on a plant. This is there home and we can see how they live in the wild. Taking pictures of insects on the plants also give a since of scale. Again and again as you read through this exhibit, you will hear, "Send me a letter at the bottom of the page and tell me what kind of flower this is." I have a stack of flower books, but I realized that it would take me a lifetime to find all of the flowers on these pages. This is why there are specialist in this area and this is one of my very weak points. So send me a letter and let me know what kind of flower this is, Please.
Click Here for
Plants in Alaska Thumbnail Page
Click Here for North Pole Global Warming
Pictures of Flowers in the Forrest of Alaska.