Alaska Expedition 2006.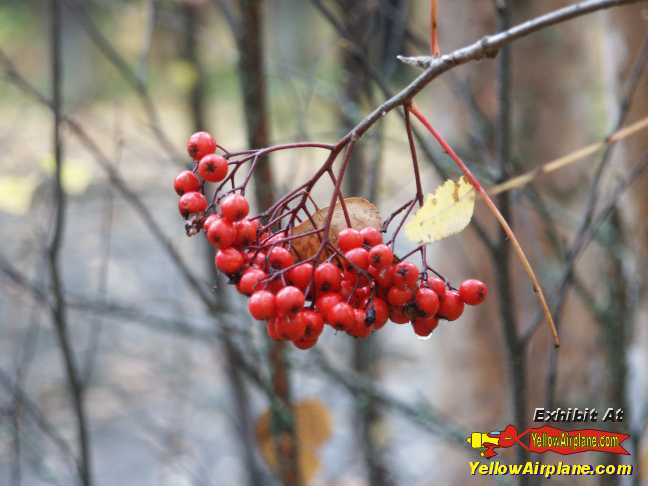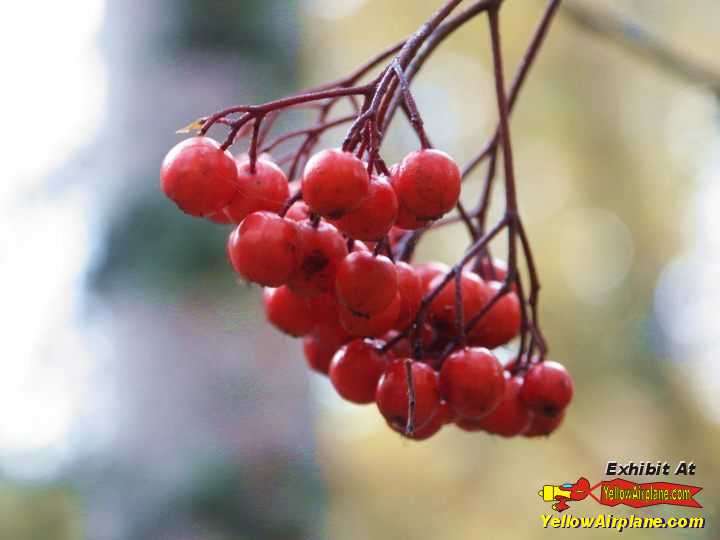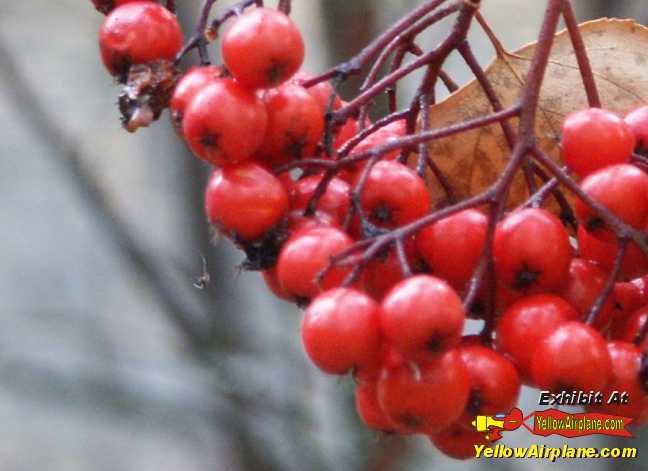 Photo by C. Jeff Dyrek
These red berries in Alaska look like the Mountain Ash berries on the tree behind my house. Most red berries are not safe to eat and I do not believe that these are safe to eat either. Also behind my house are hundreds of Spice Berry Bushes which are also red berries. Those berries will make you very sick if you tried to make a meal out of them, but as I described on an earlier page, you can take the Spice Berry and roll it around in your mouth, pushing it around with your tongue and remove the bitter skin and seed, then you can eat a few, but not many of the berries. Why would you want to eat just a couple of the berries if you cannot make a meal out of them? It's because you can get additional vitamins from the Spice Berries that you cannot get from just eating just grasses or nuts. Another red berry that is found near me is the High Bush Cranberry, but when I started looking up berries trying to identify these, I found that the so called High Bush Cranberries that we have near my house are really the spice berry. What a mess all of these bushes can make if you are not able to take care of them very often. They will spread everywhere and overrun your property and push everything else out. But if you can positively identify these berries, let me know at the bottom of the page and I will look them up and write a research paper about them. I know about airplanes, not berries.
| | | |
| --- | --- | --- |
| | | |
Click Here for
Plants in Alaska Thumbnail Page
Click Here for North Pole Global Warming
Alaska Discount Travel Deals Discount Insurance Rates
Cheap Travel Best Auto Insurance Travel Insurance Alaska Travel
South Pole Expedition Exhibits