Alaska Expedition 2006.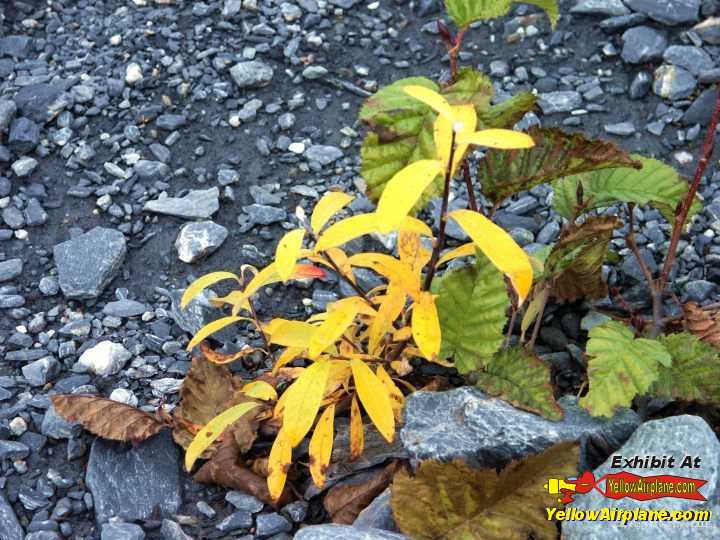 Photo by C. Jeff Dyrek
Click to take a closer look of the plants growing in the till of the Worthington Glacier. When you look at the rocks in the background, they could have been sitting on the surface of the Moon. These bright yellow, green and the red spot on these plants give the whole scene away. If you wandered around at the base of the Worthington Glacier in Alaska, you could see areas where you could fake your footprint in the lunar surface. The Worthington Glacier is definitely a great place to stop and get some beautiful pictures.
Click Here for
Plants in Alaska Thumbnail Page
Please Note: The background picture on this page was taken of the ice pack north of Norway, on the North Pole Expedition of 2003
Alaska Discount Travel Deals Discount Insurance Rates
Cheap Travel Best Auto Insurance Travel Insurance Alaska Travel
South Pole Expedition Exhibits