Alaska Expedition 2006.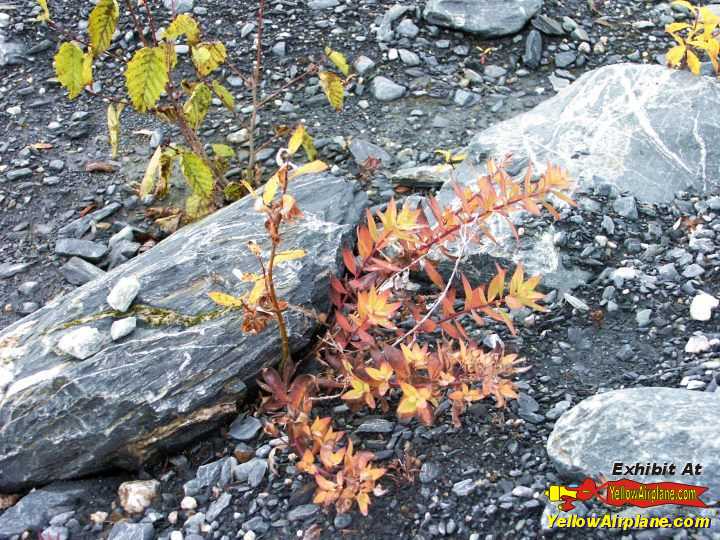 Photo by C. Jeff Dyrek
Click Here are some interesting plants and rocks at the Worthington Glacier in Alaska. Of course it's fall and the colors are changing, but this is the most beautiful part of the year. The gray rocks are the till from the Worthington Glacier. If you look at the gray rocks close enough, you will see some mica or quartz as part of the rock. Taking the till water from the bottom of the glacier reveals an exact gray color as these rocks with a the tiny speckles of flashing quartz or mica. When I brought a sample home and let it sit, everything settled to the bottom and the water was tremendously clear with a sixteenth of an inch thick of gray sediment mud on the bottom. If you are in Alaska, be sure to visit the Worthington Glacier as well as several other glaciers if you can.
Click Here for
Plants in Alaska Thumbnail Page
Please Note: The background picture on this page was taken of the ice pack north of Norway, on the North Pole Expedition of 2003
Alaska Discount Travel Deals Discount Insurance Rates
Cheap Travel Best Auto Insurance Travel Insurance Alaska Travel
South Pole Expedition Exhibits